Viz Vectar Plus User Guide
Version 1.3 | Published November 18, 2022 ©
Sources
Viz Engine is automatically configured and started if a Viz Engine channel is activated as local input source.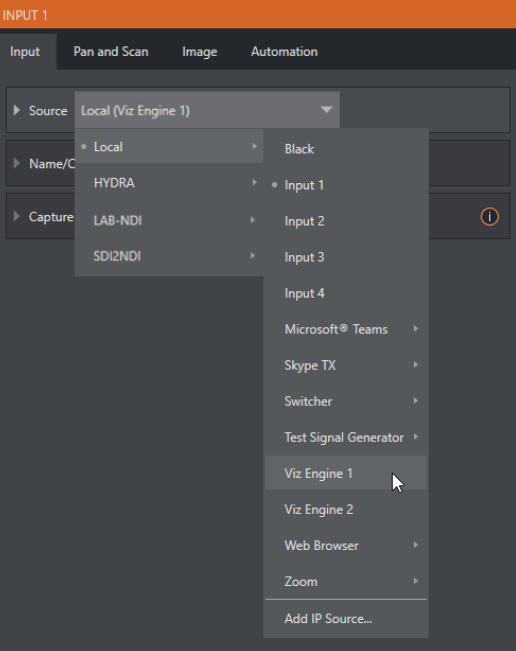 There is a maximum of two channels. As soon as a local input channel is set to be a Viz Engine, it is configured to the best matching resolution and started in the background.
Viz Engines can be controlled by applications like Viz Trio or Viz Pilot. The rendered graphics are transferred to Viz Vectar Plus and can be used as a normal source.