Viz Vectar Plus User Guide
Version 1.3 | Published November 18, 2022 ©
Overview
Vizrt is determined to deliver the most complete, reliable and efficient integrated systems available for live production and web streaming, with capabilities suited to almost any broadcast and content creation need. This unit allows you to produce and distribute live video programs from diverse sources in ultra-high definition formats, up to 2160/59.94p. Viz Vectar Plus is the first and only major live production solution to be offered both
as a software download to install locally on a standard computer system that meets the necessary performance requirements on-premise

as a virtualized package that runs in private or public cloud environments that support GPU processing.
Launch Screen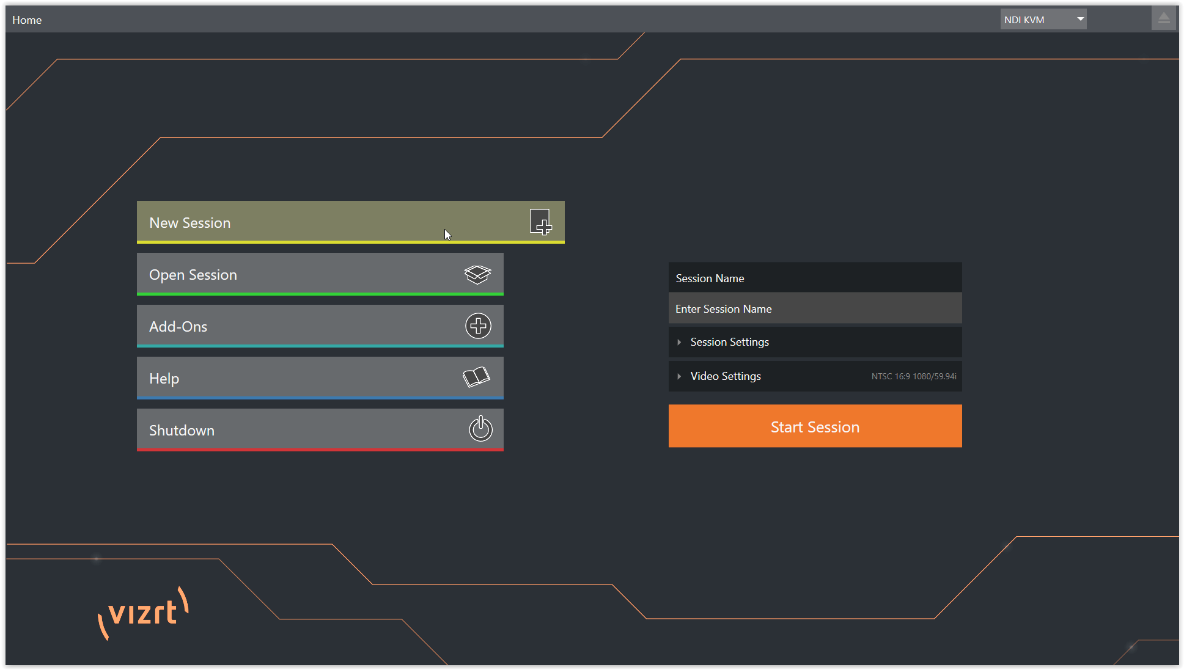 The Launch screen appears shortly after you power up your live production system. This page is where you create and re-open sessions.
A session is a customized workspace, prepared for an specific type of production.
After you create or select an existing session, Viz Vectar Plus displays the Session page,



with some file management features, and the Start Live Production button.
Live Desktop
All live production features are on the Live Desktop, where all video production equipment (monitors, mixers etc.) appear in one place.
The Live Desktop features controls and modules are arranged as horizontal bands: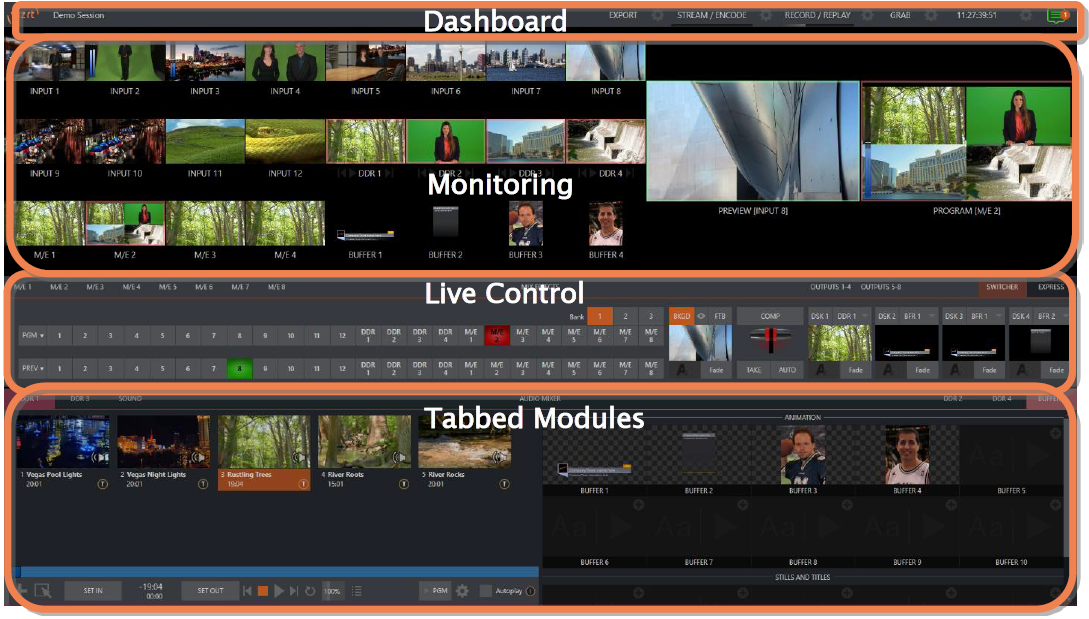 Dashboard: System control on a single dashboard. Mouse-over to reveal a menu bar for other menus.


Monitoring: Below the Dashboard is a multi-pane monitoring display, with source and output views.
Called a Multiview, this area can be re-sized or hidden. Display attributes can be customized to complement external Multiview(s), or other workflow requirements.

Live Control: The central Live Control section contains the switcher, transition, DSK (overlay channels) and M/E controls. M/E panes can be minimized. In the screenshot above they are hidden from view.

Tabbed Modules: By default, the bottom third of the Live Desktop contains tabbed control modules, including media players, buffers and an audio mixer.