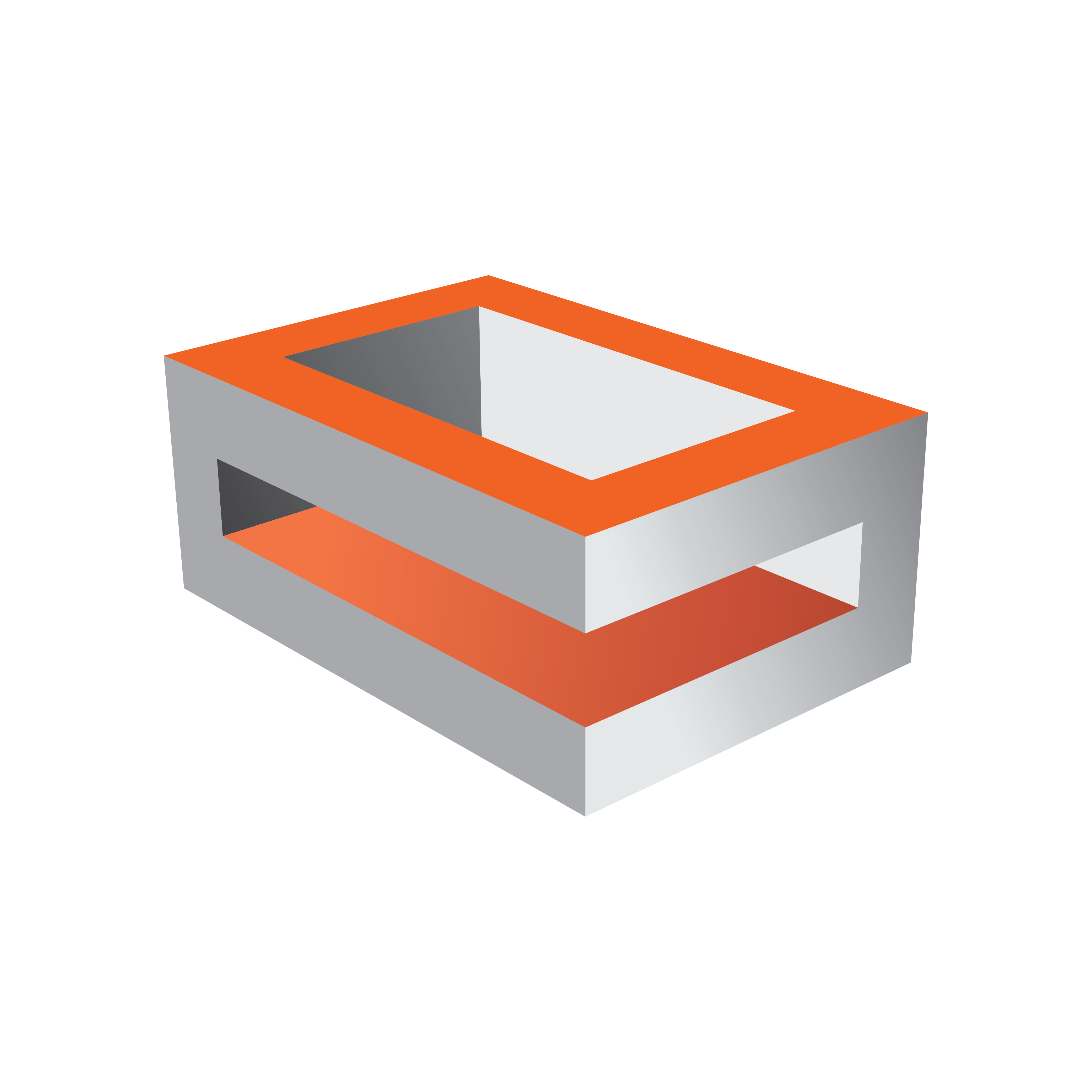 Viz Engine Administrator Guide
Version 5.0 | Published December 20, 2022 ©
Viz License Configuration
The Viz License Configuration allows users to configure their Viz Engine for WIBU Licensing.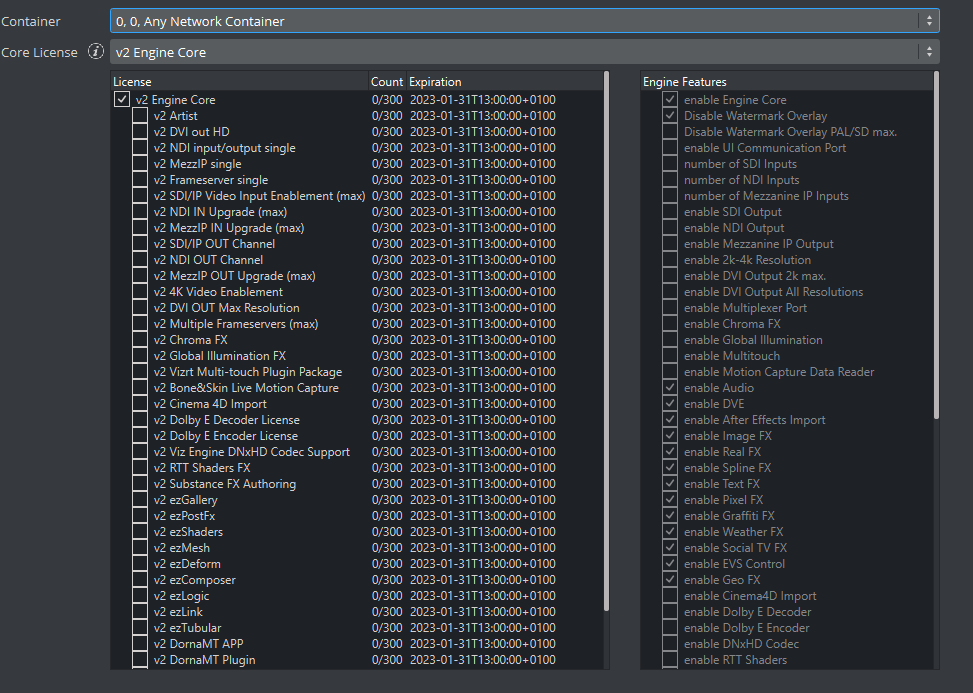 The container specifies the location the system searches for a WIBU license. These are all available containers provided by the Codemeter Runtime. If a license server is not listed here, be sure to check the Server Search List in your Codemeter Runtime Configuration.
Information: Retrieving the license information from your network sources requires some time and currently blocks the dialog.
The license configuration is split into two columns:
The left column allows you to specify which licenses you want to acquire from your selected container.
Core License selects the Core a user must acquire to start Viz Engine. The can be either:

Engine Core

Preview Core

Artist Free

Viz Libero Core

Viz Arena Camera Tracking Engine

Viz Eclipse Core
Additional Licenses can be enabled by setting the checkmark next to it.
The right column shows which Viz Engine application features are enabled by your selected licenses. Several features are automatically enabled when you select a core license. To check which features are enabled or disabled by which license, hover over the feature to get a description.
For additional details related to each license, see WIBU-based Licensing System in the Viz Engine Administrator manual.
Important: Any change in the license configuration requires a restart of Viz Engine.