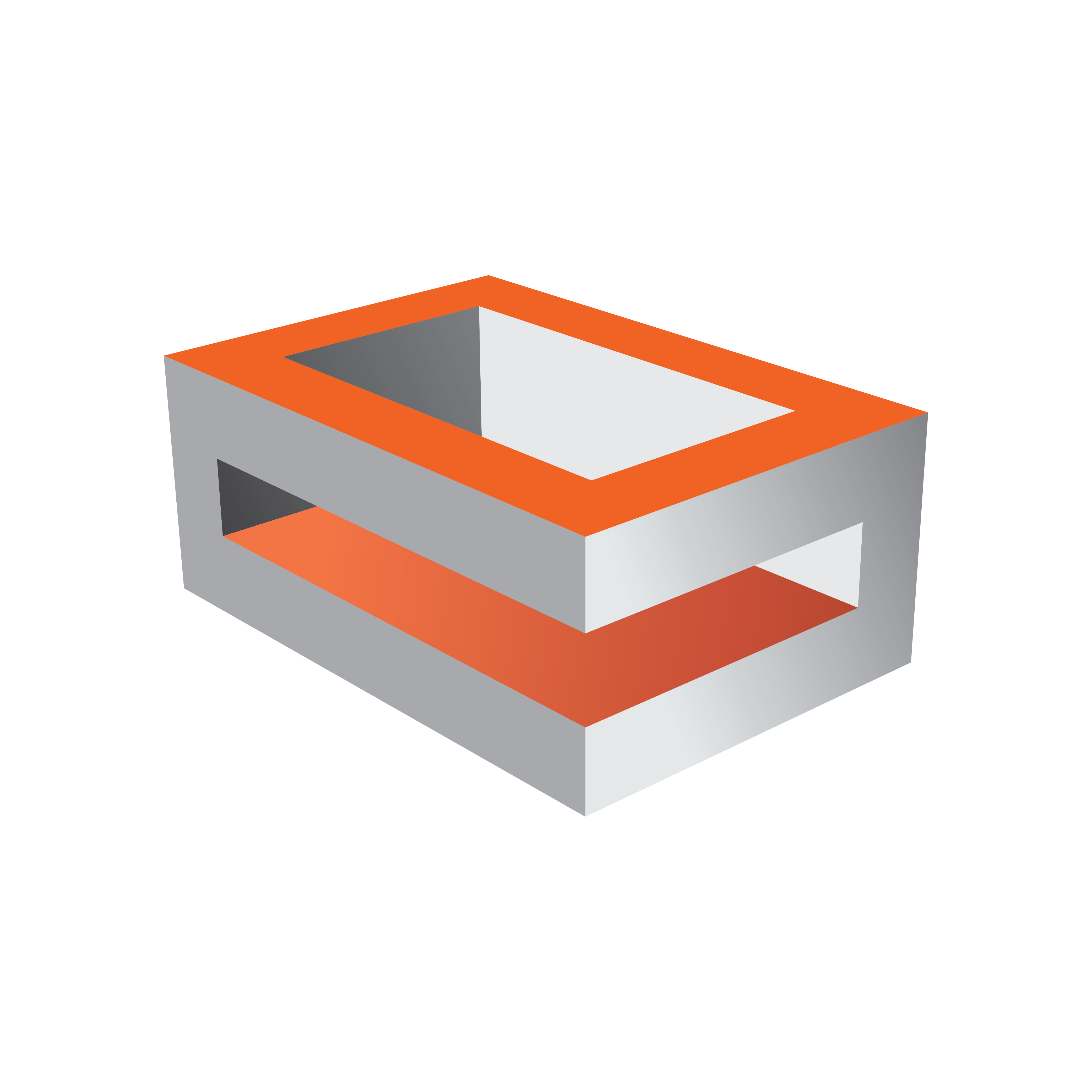 Viz Engine Administrator Guide
Version 5.0 | Published December 20, 2022 ©
Spaceball
The Spaceball section is used to configure a 3D navigation device.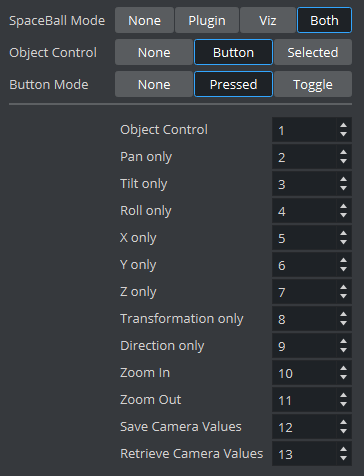 SpaceBall Mode: Sets special setups where the Spaceball should only control specific plug-ins without influencing the scene (objects/camera):

None: No setup.

Plugin: Controls plug-ins.

Viz: Controls Viz Artist/Engine objects.

Both: Controls both plug-ins and Viz Artist/Engine objects.

Object Control:

None: No setup.

Button: Uses button for object control.

Selected: Modifies only the selected object.

Button Mode:

None: No setup.

Pressed: Triggers an action like a button in a user interface.

Toggle: Sets a state. When a button is pressed, only the dominant axis is considered in a move, whereas when the button is released all movements are applied.
The numeric fields are used to map the various buttons on the 3D navigation device. This varies by the vendor and the vendors model; hence, the button numbers need to be looked up in the Viz Artist User Guide for the respective device.
Button options are:
Object Control

Pan Only

Tilt Only

Roll Only

X Only

Y Only

Z Only

Transformation Only

Direction Only

Zoom In

Zoom Out

Save Camera Values

Retrieve Camera Values