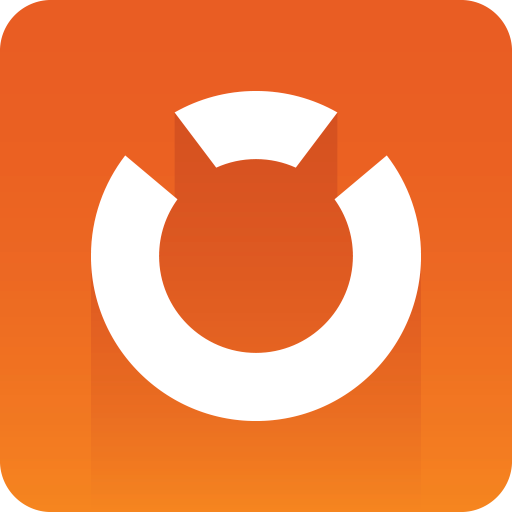 Graphic Hub Administrator Guide
Version 3.8 | Published February 06, 2023 ©
Graphic Hub Startup
This section details the procedures to start and shutdown the Graphic Hub and the startup of a configured Graphic Hub database. All Graphic Hub configurations are started through the Graphic Hub Terminal.
To log in and use a Graphic Hub, see Graphic Hub Login and Log Out.
To Start a Graphic Hub
Open the Graphic Hub Terminal:

Click Start > All Programs > Vizrt > Graphic Hub > GH Terminal, or

Double-click the Graphic Hub Terminal desktop icon. The Graphic Hub Terminal opens in the default web browser.

Note: Each time the Viz GH Terminal desktop icon is double-clicked a new Graphic Hub Terminal instance is opened.

Start a Graphic Hub Server:

The last used server configuration is available.

Click Start Server.
or

Click Mode.

Select the required Graphic Hub mode (see Graphic Hub Modes and Selecting a Graphic Hub Mode).

Click Load and run configuration > Select configuration.


Note: From the same menu, select Load Configuration to load and modify a configuration. Then start that configuration.
Localhost, 5/4 Free and Multiuser Startup Screen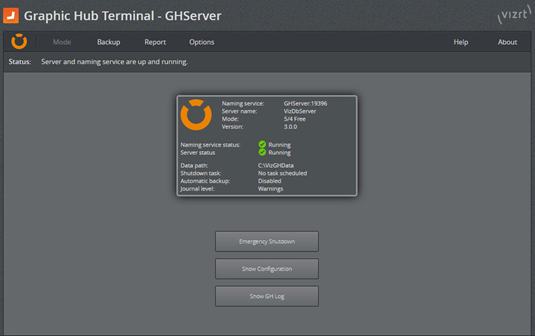 Cluster Startup Screen