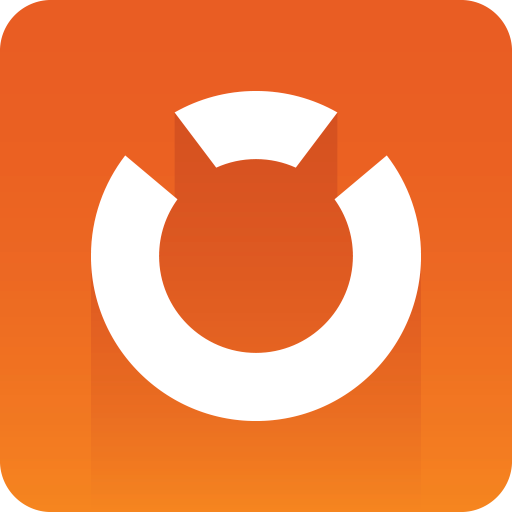 Graphic Hub Administrator Guide
Version 3.8 | Published February 06, 2023 ©
Daily Backup Using a Second Graphic Hub
Adding a backup server adds another level of redundancy to the Graphic Hub server. This section describes how to configure and restore from a Graphic Hub backup server in running in 5/4 Free mode.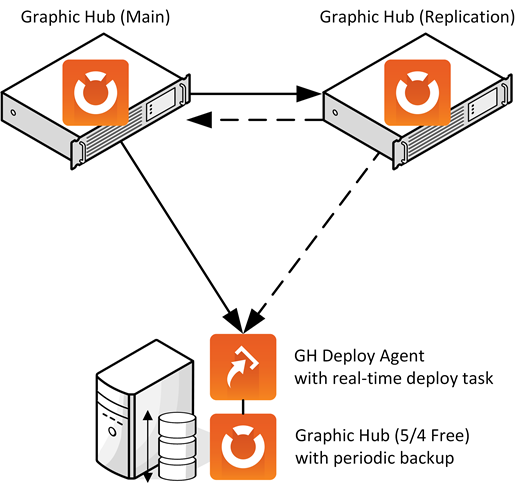 To Configure a Graphic Hub Backup Server
Install a Graphic Hub server in 5/4 Free mode on an extra machine.

Open Backup Configuration in the Graphic Hub Terminal, by clicking Backup and selecting Show configuration from the Backup and Restore menu.

Configure the server To Do an Internal Backup or To Do an External Backup.

Make sure to check both the Automatic backup after successful shutdown and Start after backup checkboxes.


Start the backup server.

Using Graphic Hub Terminal, Graphic Hub Manager or Graphic Hub REST, configure a shut down task to shutdown the Graphic Hub periodically, for example once per day or once per week, depending on the requirement.

Install a Graphic Hub Deploy Agent on the failover system. If there is no failover system in place, the replication server should be used.

Create a real time deploy task from the cluster towards the backup server, without emergency pausing.
Caution: Because of the resource requirements for the Deploy Agent, it is not recommended to install the Deploy Agent on a cluster's main server.
To Restore from Graphic Hub Backup Server
Pause the deploy task on the cluster.

Perform an emergency shut down of the backup system. Make sure to check the Temporary disable backup after shutdown checkbox:


Warning: If the backup after shutdown task is not disabled, the backup task runs and restarts the server afterwards, which can result in possible loss of data.

To go back to a specific backup, create a restore data directory from the Graphic Hub Terminal restore points. Then configure the Graphic Hub backup server to start using that data directory.

Log on to the cluster and backup servers with Graphic Hub Manager.

Click Server in the main menu and select Differences... to open the Server diff window. Deploy all differences from the backup server to the cluster.

Tip: Use the Manager to search for specific files and copy them from the backup server to the cluster, if not all differences are to be restored.