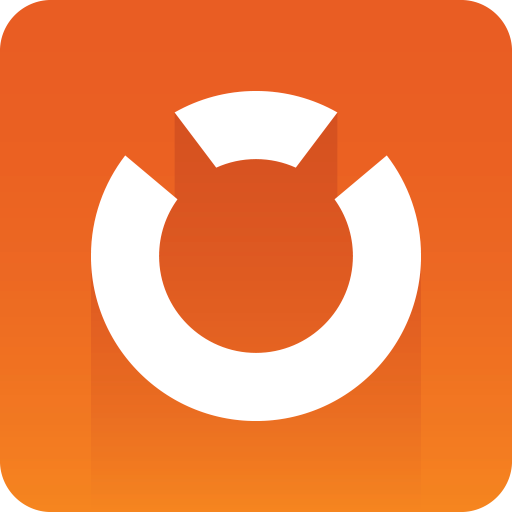 Graphic Hub Administrator Guide
Version 3.8 | Published February 06, 2023 ©
Copy to Target Folder Only
The image below shows the settings to deploy a folder from the source server to folder T on the destination server in Copy to target folder only mode.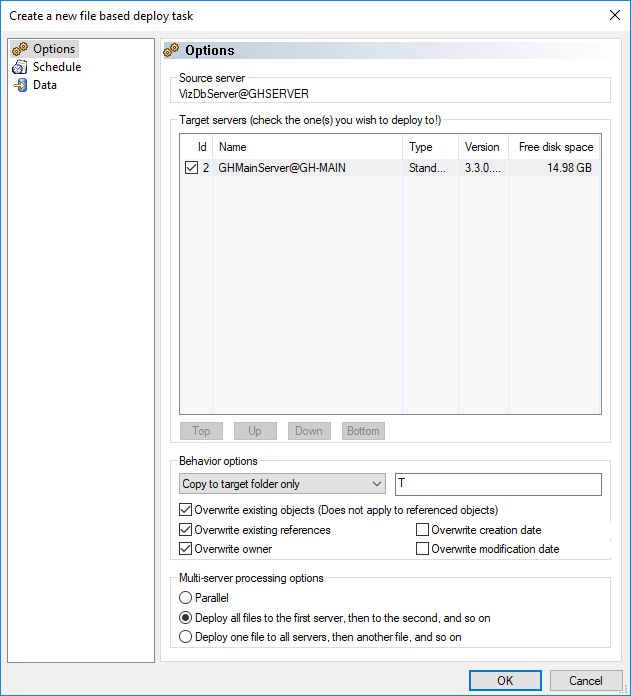 In this case, the structure of the source server is ignored and all files from the source folder and its sub-folders are copied directly into folder T.
The image below shows that only files were deployed to folder T and no sub-folders were created.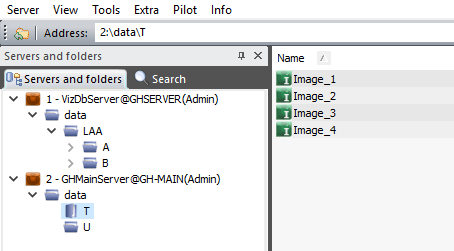 Note: Referenced files outside the source structure are also deployed into the target folder. Since there might be files from multiple folders deployed into a single folder, it is possible that the target folder contains multiple files with the same name.
File properties like access rights, owner and creation/modification date of pre-existing files are not overwritten when using Copy to Target Folder Only.