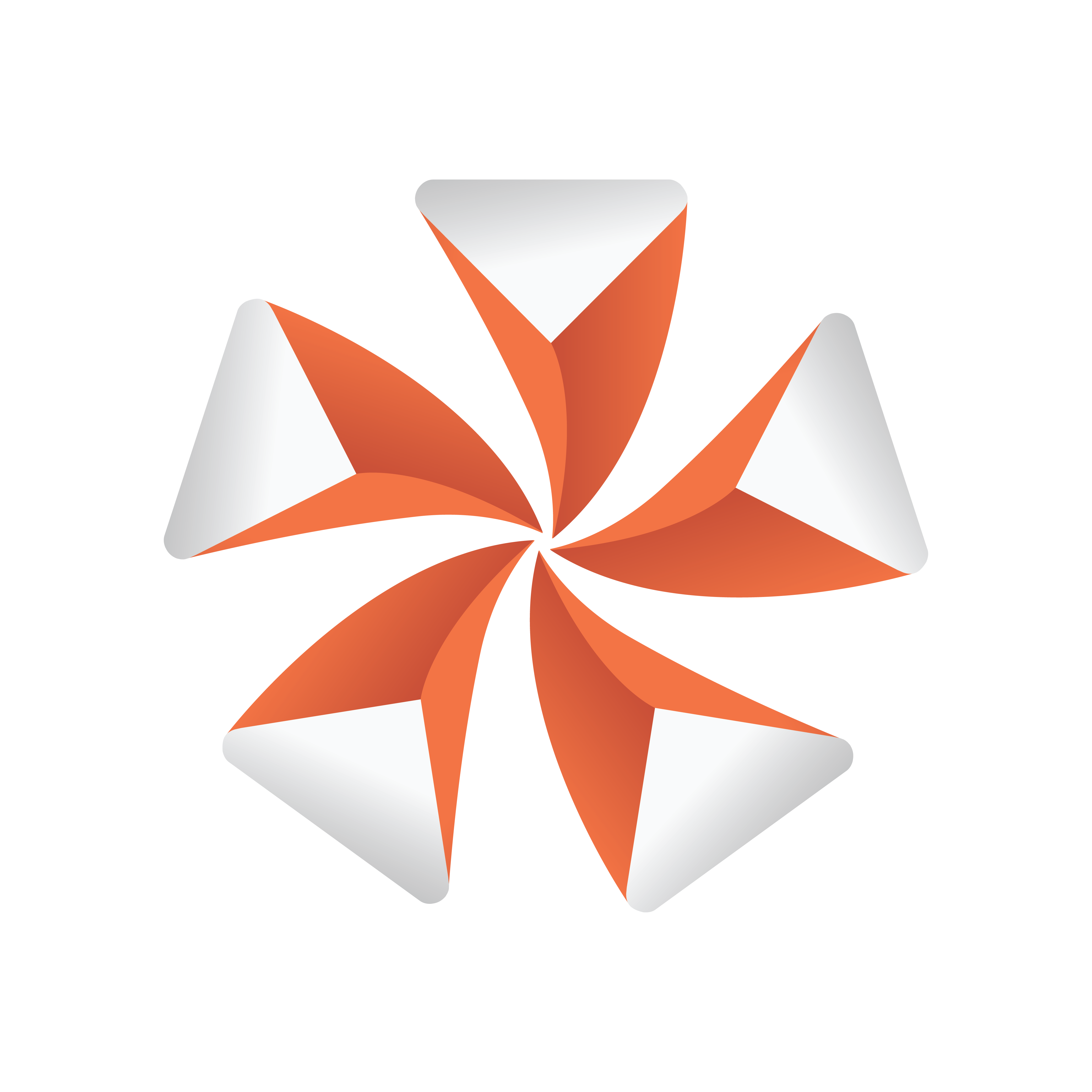 Viz Artist User Guide
Version 5.0 | Published December 20, 2022 ©
Transfer Clips From Viz One
This section details how to transfer and download video clips from a configured Viz One.
To transfer and download a video clip from Viz One, Viz One must be integrated and configured with Viz Artist/Engine (see the Viz One and Authentication pages in the Configuring Viz section of the Viz Engine Administrator Guide and the Viz One Deployment Guide).
To Transfer Viz One Clips
Complete the procedure To Play a Video Clip as Texture or To Play a Video Clip as DVE. In the procedure, a video clip is added by clicking on the Viz One button...

In the Viz One Uri drop down box, select a Viz One to import from.

Enter a search parameter (Viz One files are not shown until an entry is made).

Locate the required file. A preview of the clip is shown in the browser window.

Click Transfer. The video clip is transferred from Viz One and downloaded to the local video clip library.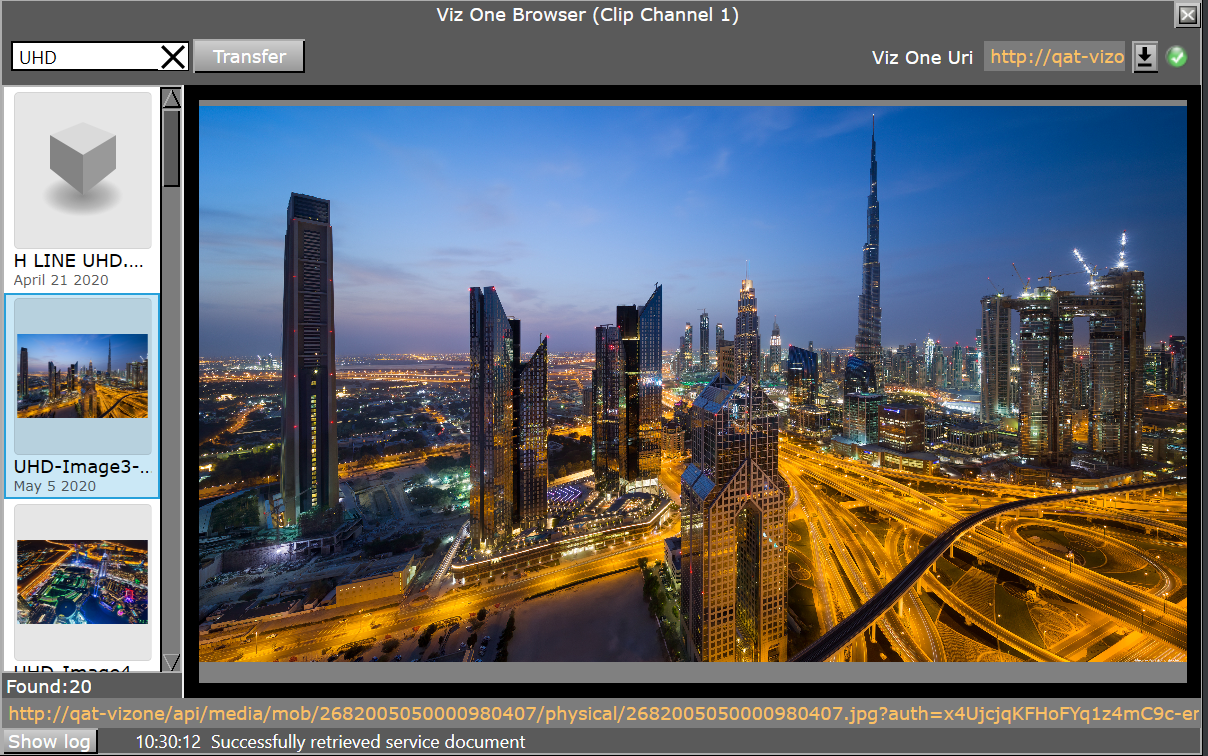 Viz One transfer requires Mediaftp (File Transfer) and Fsmon (File System Monitor) services being installed and running, and Viz One (MessageQueue Server) is correctly configured. Please refer to the Viz Engine Administrator Guide for detailed information on how to configure and install these services.