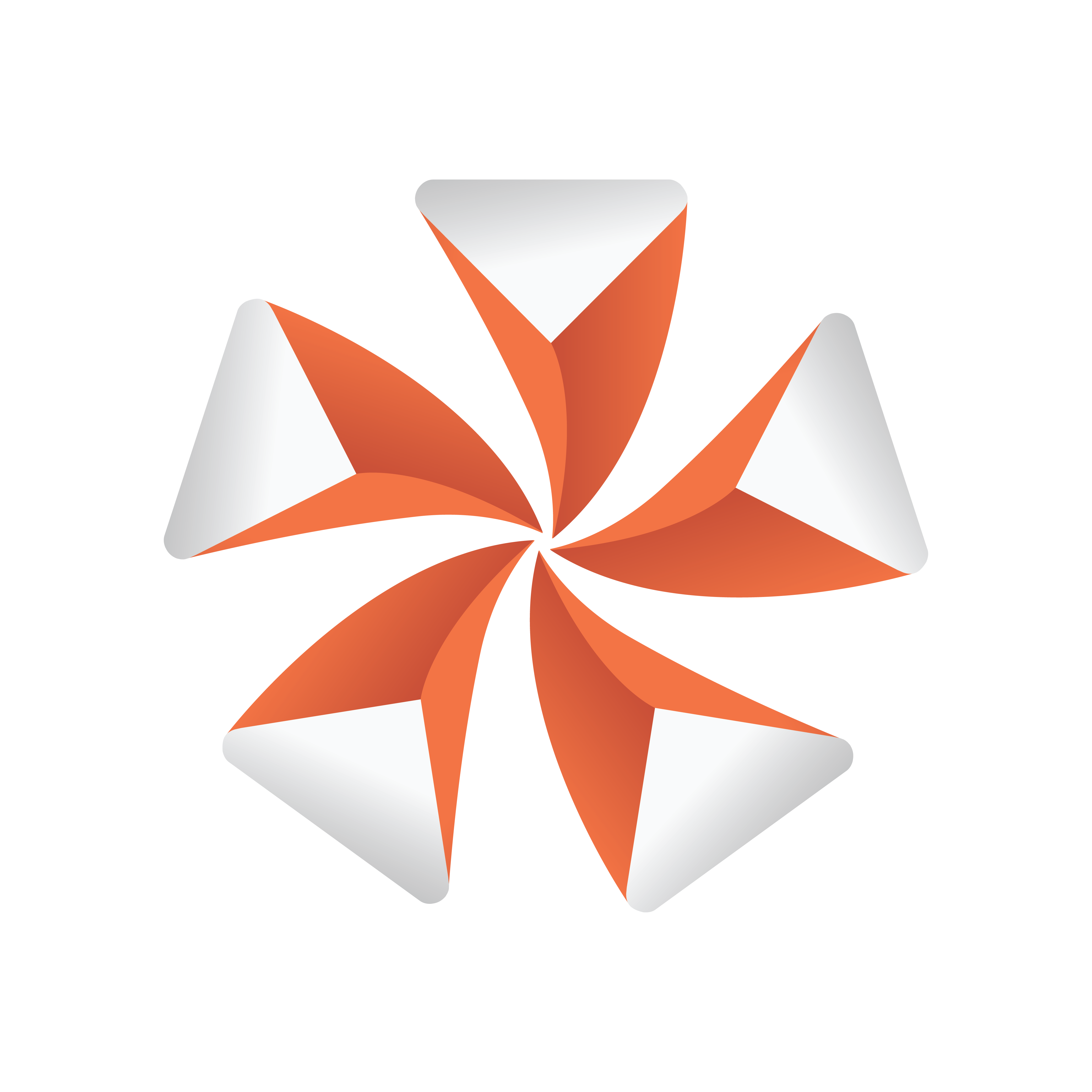 Viz Artist User Guide
Version 5.0 | Published December 20, 2022 ©
Adobe After Effects
Viz Artist can import Adobe After Effects project files directly, as it is capable of reading After Effects Project files (.aep) and storing its compositions as Scenes.
This section describes how to work with Adobe After Effects and Viz Artist. For the system requirements and integration setup, see System Requirements. The section contains the following topics:
System Requirements
The following are the minimum requirements to import After Effects scenes to Viz Artist:
IMPORTANT! You must install both Viz Artist and Adobe After Effects on the same machine to use the After Effects importer.
Graphic Hub 2.4 or higher.

Matrox video board.

Adobe After Effects.
Refer to the following version compatibility table:
| | |
| --- | --- |
| Viz Artist | Adobe After Effects |
| 5.x | 22.6.0 (2022) |
| 4.4 | CC 2020, CC 2021 |
| 4.3 | CC 2020, CC 2021 |
| 4.0, 4.1, 4.2 | CC 15.0 |
| 3.12, 3.13, 3.14 | CC 15.0 |
| 3.9.0, 3.10, 3.11 | CC 2017 |
| 3.8.3 | CC 2015.3 |
| 3.8.2, 3.8.1 | CC 2015 |
| 3.8.0 | CC2014 |
| 3.7.2, 3.7.1 | CC |
| 3.7.0 | CS6 |
The Viz Engine installer copies the plug-in file, AEExport.aex, to the Adobe After Effects folder. If multiple versions of After Effects are found, the installer copies the plug-in to the highest Adobe After Effects version number. If the installer cannot find an existing installation of Adobe After Effects, it does not copy the plug-in to the system during installation.
Because of this, you must install Adobe After Effects before installing Viz Engine for the After Effect Import plug-in to work. If you have installed the software in the wrong order, uninstall Viz Engine and run the Viz Engine installer again. This installs the file, and resolves this issue.
In case, If installer does not copy the plug-in to the system, you can manually copy AEExport.aex file from C:\Program Files\Vizrt\VizEngine\import\AE\ to C:\Program Files\Adobe\Adobe After Effects <version-id>\Support Files\Plug-ins\, and this resolves the issue.
Note: Newer versions of After Effects require to allow the execution of scripts: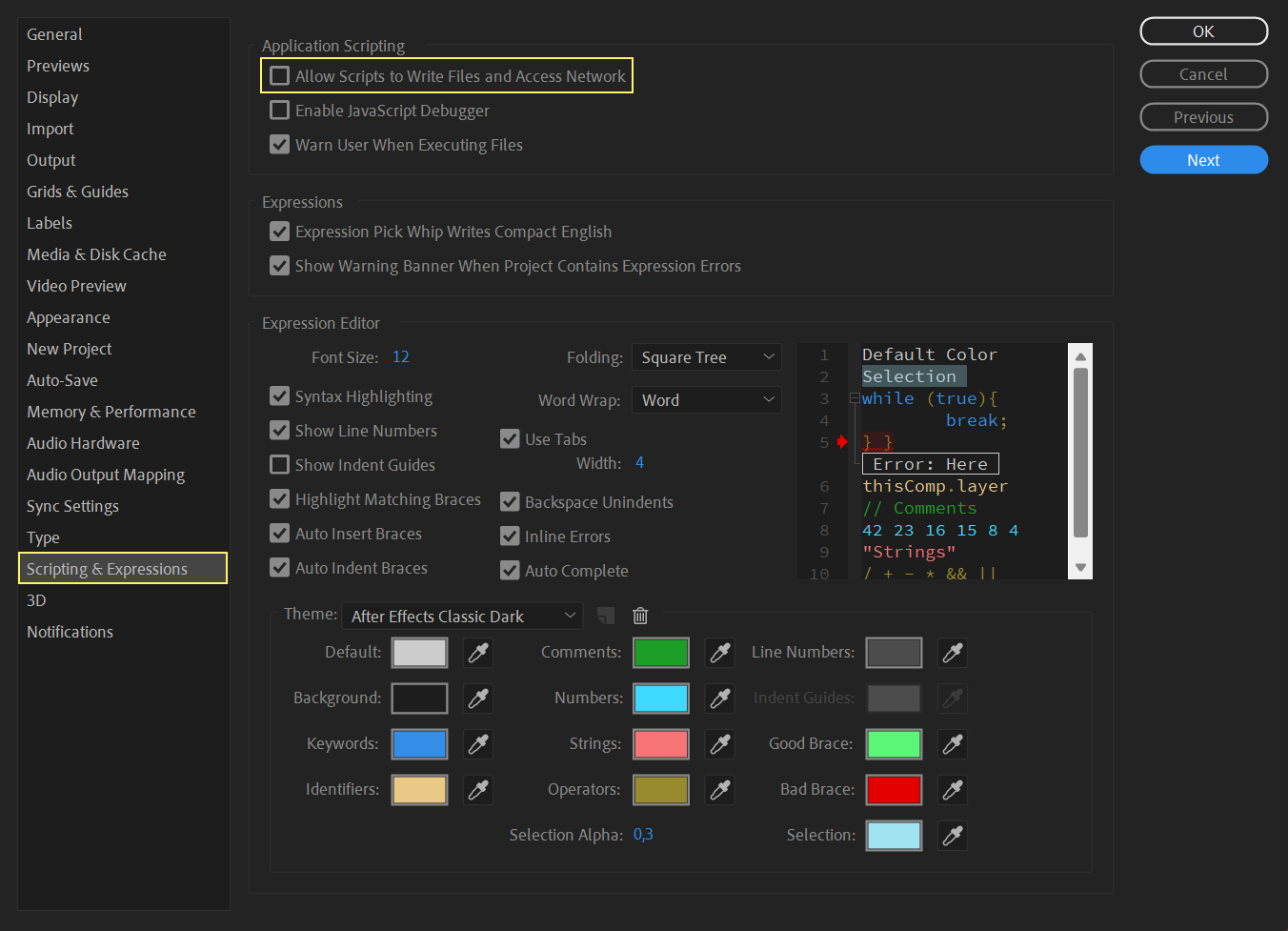 Preparation of Your After Effects Project
Shape layer in After Effects can be imported to the scene as two types of objects, video and geometry plug-ins, depends on its complexities.

Rectangle created by Rectangle or Rounded Rectangle tools are imported as a Noggi object.

Ellipse created by Ellipse tool are imported as Eclipse object.

Star and Polygon are imported as Star object if both of the following are true:

Inner and Outer roundness is 0.

Star point is integer number.

Shape created by Pen tool are imported into Polygon object.

Converted shape from text, each character of it contains multiple paths. The shape of each character merge all paths in a special mode (be decided by After Effects among Add, Subtract, Intersect and Exclude Intersections depends on the overlapping and direction of each path) that we not support it even most of character works with our simple merging method Exclude Intersections, manually change Merge Paths mode of all characters to "Exclude Intersections" can make this layer be import into Polygon object instead of video.

Use Horizontal or Vertical Type Tool to create a text layer.

Right click on the text layer and select Create Shapes from Text.

Expand Merge Path and change Mode to Exclude Intersections.


Convert shape from imported external vector graphic file such as .eps. This is similar to the converted text but it might have many groups of paths. To import an .eps file to After Effects and make it be able to imported as as Polygon object in Viz Artist:

Press CTRL + I and select a vector file.

Right click on the vector layer of automatically created composition and select Create Shapes from Vector Layer.

Expand Contents and every groups inside, each group is the same as character of converted text.

Expand Merge Path and change Mode to Exclude Intersections.



Some converted vector shapes have multiple group of merged paths and not work with Exclude Intersections merging and mostly one group with single path is used as boundary.



In this case, that group (Merge Paths and its above Path) can be deleted and other groups can use Exclude Intersections creates correct result.


Note: Layer animation is supported, but not object animation inside. The layer is imported as video if any properties of them have a keyframe.
To Import After Effect Projects
Make sure your setup has a Matrox board or DSX Core enabled.

Start Viz Artist.

Choose Import and switch the type to Scene .

Locate your .aep file and drag it to your location in Asset View.

Select if images or clips need to be re-imported.


If a warning shows up about last supported Adobe After Effects version, click OK.
Frame Accurate Output
The imported clip is the Master Clip for the animation's director. To secure frame accurate output of the animation and clip playback, set the following settings in the Communication > Global section of Viz Configuration:
Frame Accurate Viz Comm.: On.

Command Field Dominance: Odd Retrace Counter.

In the Video Input > Clip Input section, set Texture Delay to 0.

Finally, you need to edit the configuration file manually to set the following flags:

Matrox0.VideoOut1.FrameBufferDelay = 0.

Matrox0.VideoIn1.VideoDelayDVE = 0.

ClipIn1.VideoDelayDVE = 0.