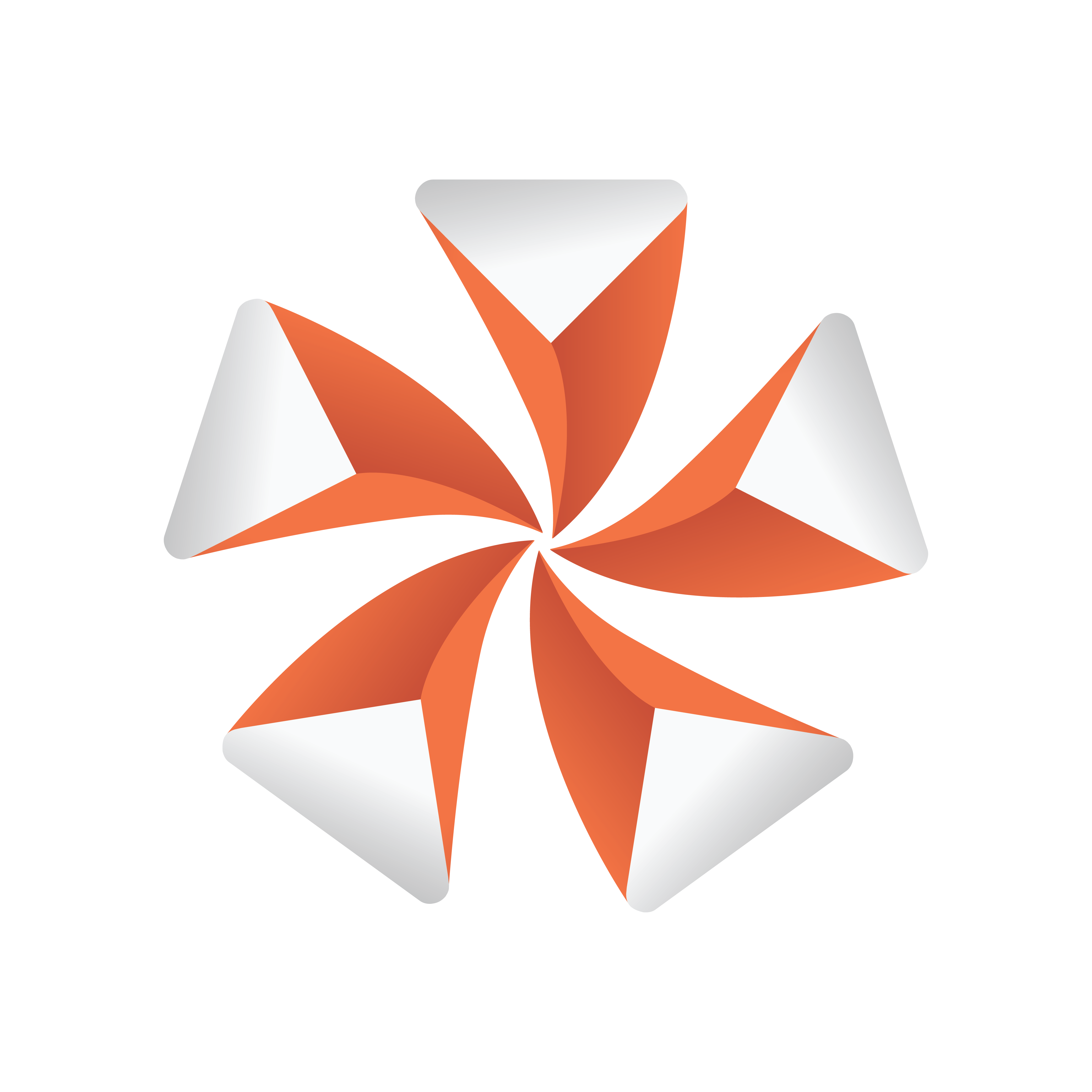 Viz Artist User Guide
Version 5.0 | Published December 20, 2022 ©
Scene Tree
The Scene Tree is the logical visualization of all the properties in a Scene. The Scene Tree consists of Containers that hold properties. The properties can be Geometries, Images, Materials, Texts, Transparency functions, Key functions, and many more. Scenes are root items that hold other items. Created Scenes are stored in the Graphic Hub and are available through the Asset View. For general information about Scenes and procedures on how to create, import, rename, and delete Scenes, see Working with Scene Items.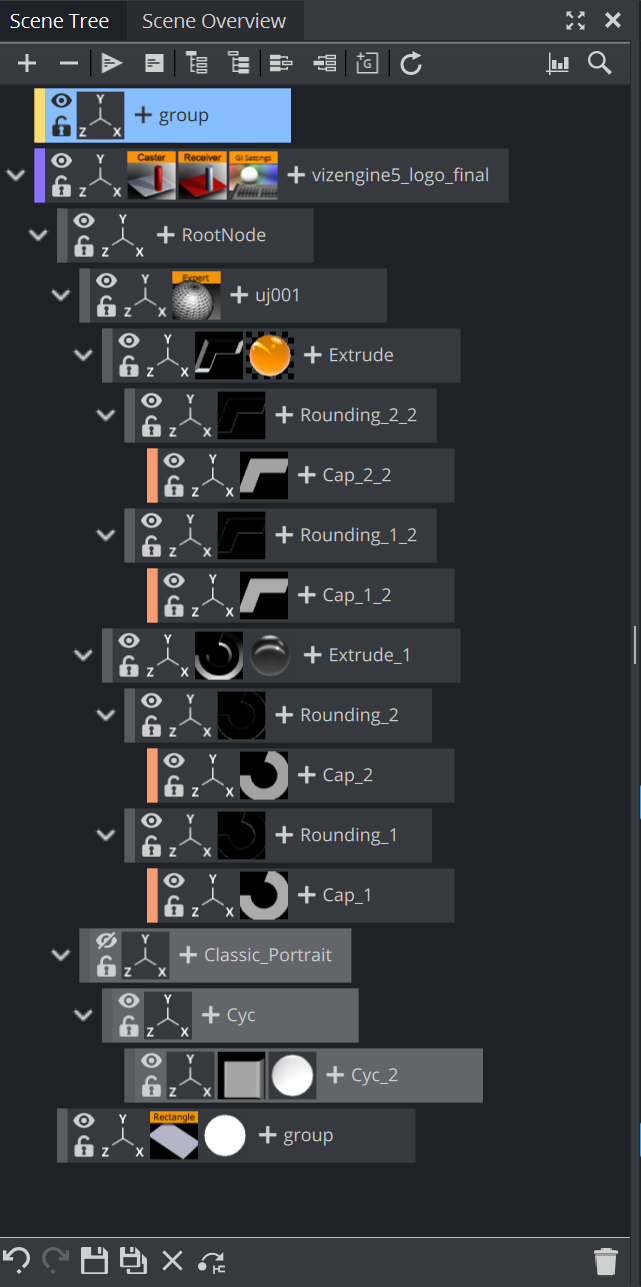 This section contains information on the following topics:
Scene Tree in General
The new Scene Tree in Viz Artist 5 has been streamlined and optimized for a better workflow. It offers new ways on adding properties to containers, navigating through large scene trees, as well as searching and sorting improvements. A few of the improvements:
Plug-in Overlay
The Plug-in Overlay provides a quick way to add functionality, access your favorites and shows a history of the recently used assets.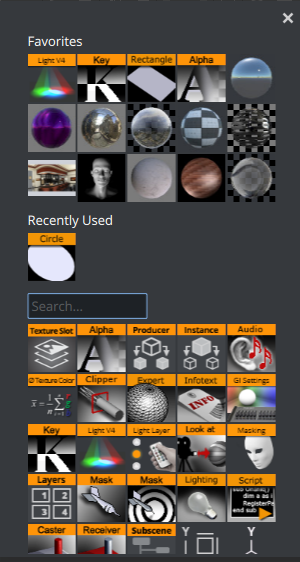 See Plug-in Overlay for more information.
Smart Scrollbar
The Scrollbar shows various information:
Currently selected containers are marked in the scrollbar to give a quick sense of where they are.

Search results are shown in the scrollbar to immediately show the hits.

Containers tagged with Color Labels are shown for easy navigation. Searching for color labels is also integrated into the new search panel.

A heatmap during performance analysis.
Examples
| | |
| --- | --- |
| Scene Tree with Color Labels | Scene Tree with Selection Marked |
| | |
| Search Result Shown in Smart Scrollbar | Heatmap Shown in Smart Scrollbar |
| | |
Zooming
By holding down the CTRL + Mousewheel the Scene Tree can now be scaled from small (40%) to large (160%):
| | |
| --- | --- |
| Scene Tree Zoomed out | Scene Tree Zoomed in |
| | |
Active/Inactive status is now reflected on the container and its sub containers: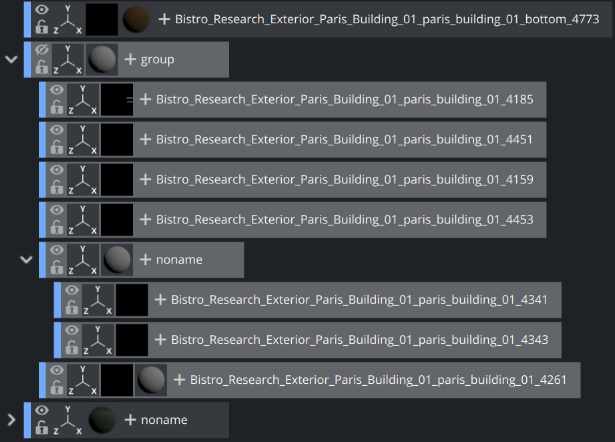 Toolbars
The top toolbar offers the following functions:
| | |
| --- | --- |
| Icon | Description |
| | Expands the whole scene tree. |
| | Contracts the whole scene tree. |
| | Compiles and starts all scripts. |
| | Stops all scripts. |
| | Groups a selection of containers. |
| | Ungroups containers. |
| | Merges containers. |
| | Splits merged geometry. |
| | Creates new container. |
| | Refreshes the tree. |
| | Opens performance analyzer. |
| | Opens search. |

The bottom bar:
| | |
| --- | --- |
| Icon | Description |
| | Undoes last operation. |
| | Redoes last operation. |
| | Saves current scene. |
| | Saves current scene as specified filename. |
| | Closes current scene. |
| | Shows current scene in Asset View. |
| | Trashes items dragged here. |
See Also