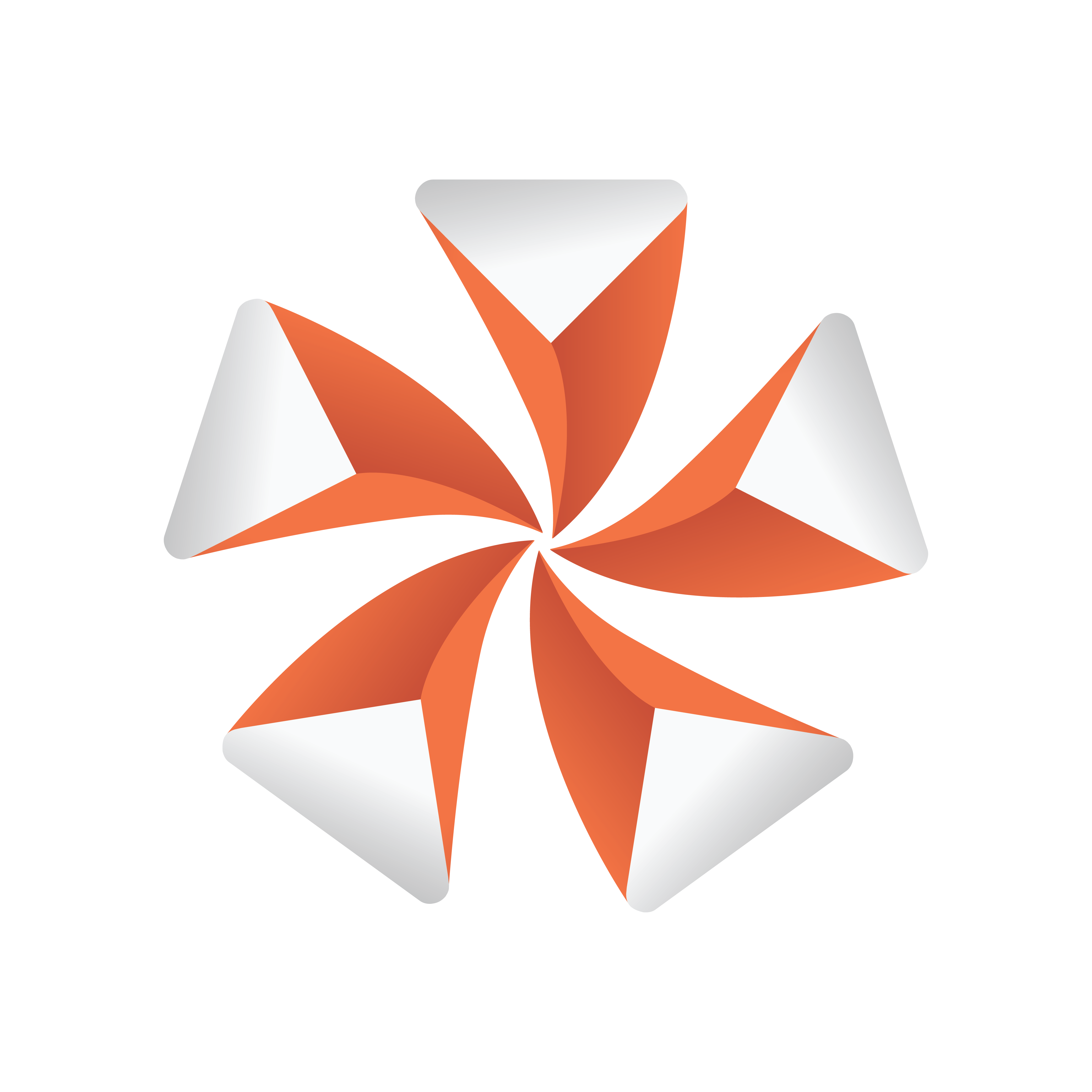 Viz Artist User Guide
Version 5.0 | Published December 20, 2022 ©
Scene Overview
Scenes can get quite complex as they can utilize any type of media assets, GFX channels and Superchannels. The amount of nested media types sometimes makes it difficult to keep track of all required assets. Along with the new Scene Tree, a complete new overview view has been implemented. This dock gives you an overview about used assets and scenes and gives you the possibility to load and modify them on the fly without the need of leaving the master scene.
The view is available in your available docks. You can align them (for example, next to your scene tree.)
Sample View

This panel shows your currently loaded scene and all media items used inside. It shows one of the following icons:
Icon

Description




Represents a Scene.

A GFX channel and its loaded content. If the GFX is shown as DVE or Texture, these are also displayed as icons:
Texture

DVE

A Clip Channel.

An Image Channel (always as DVE).

An AUX Channel.
To Load Subscenes
The Active Scene is shown with a blue outline, whereas any other scene is shown with a green outline.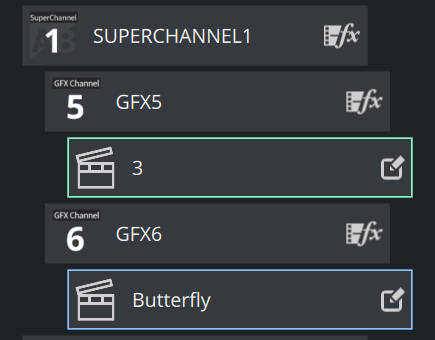 Items labeled with an edit icon

and a green outline can be loaded and edited. Double click on one of these items and the scene is loaded into the editor. This allows you to edit this "leaf" scene without closing the master scene. If you are editing such a "leaf" scene, the scene overview still shows the content of the master scene, but the currently active scene (blue outline) changes.
When switching scenes, the following dialog pops up:

Save: Saves the current scene with all its changes.

Ignore: Keeps the scene in memory, but doesn't save it.

Discard: Does not save any changes, closes the current scene and switches to the new one.

Cancel: Stops the current operation.
To Switch Back to the Main Scene
To switch back to the original master scene, the Scene Tree shows an additional button on top:


This takes you back to the original master scene. The top entry in the scene overview is selected again. A single click on any other entry in the scene overview jumps the linked media asset.
Note: Be sure that you are back in the master scene, when clicking on media assets in the scene overview. Otherwise, jumping to the entries in the Media Assets Manager will fail.
Tip: Sometimes it might be necessary to manually refresh the content of the Scene Overview. Use the refresh button on top to refresh.

Superchannels are shown with their subchannels and their associated content.
Examples
Sample

Content Shown

Superchannel1 as DVE loaded with two scenes (named 3 and butterfly).

The superchannel utilizes internally GFX channels 5 and 6.

As the two subchannels are indicated with a green border, they can be edited.

Superchannel 4 as DVE effect.

Subchannel A is loaded with Imagechannel2 and a Clipchannel on Subchannel B.



Finally Superchannel 3 as DVE, only Subchannel B is filled with a scene.