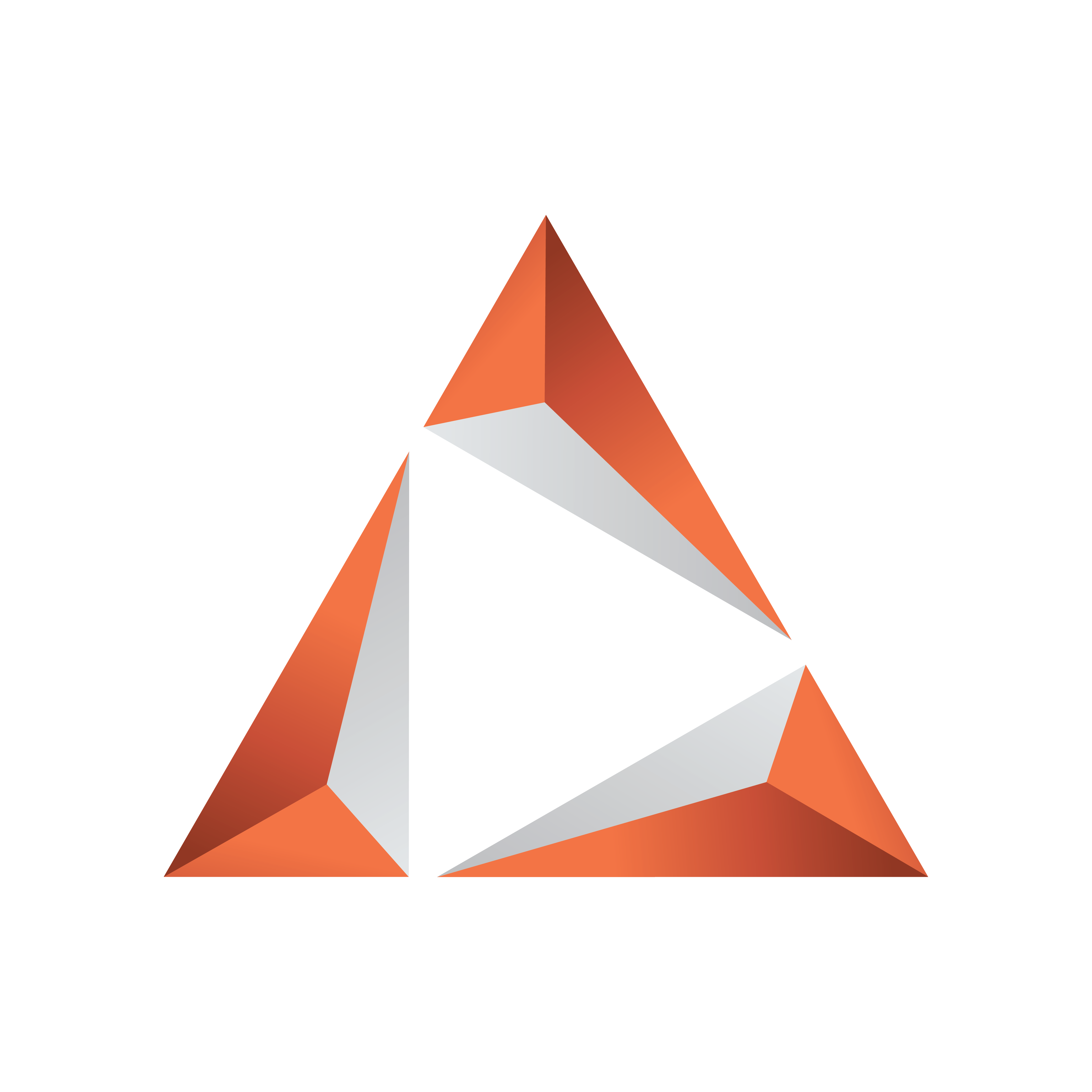 Viz Trio User Guide
Version 4.1 | Published September 25, 2023 ©
User Interface
This section describes the playout interface.
Interface Overview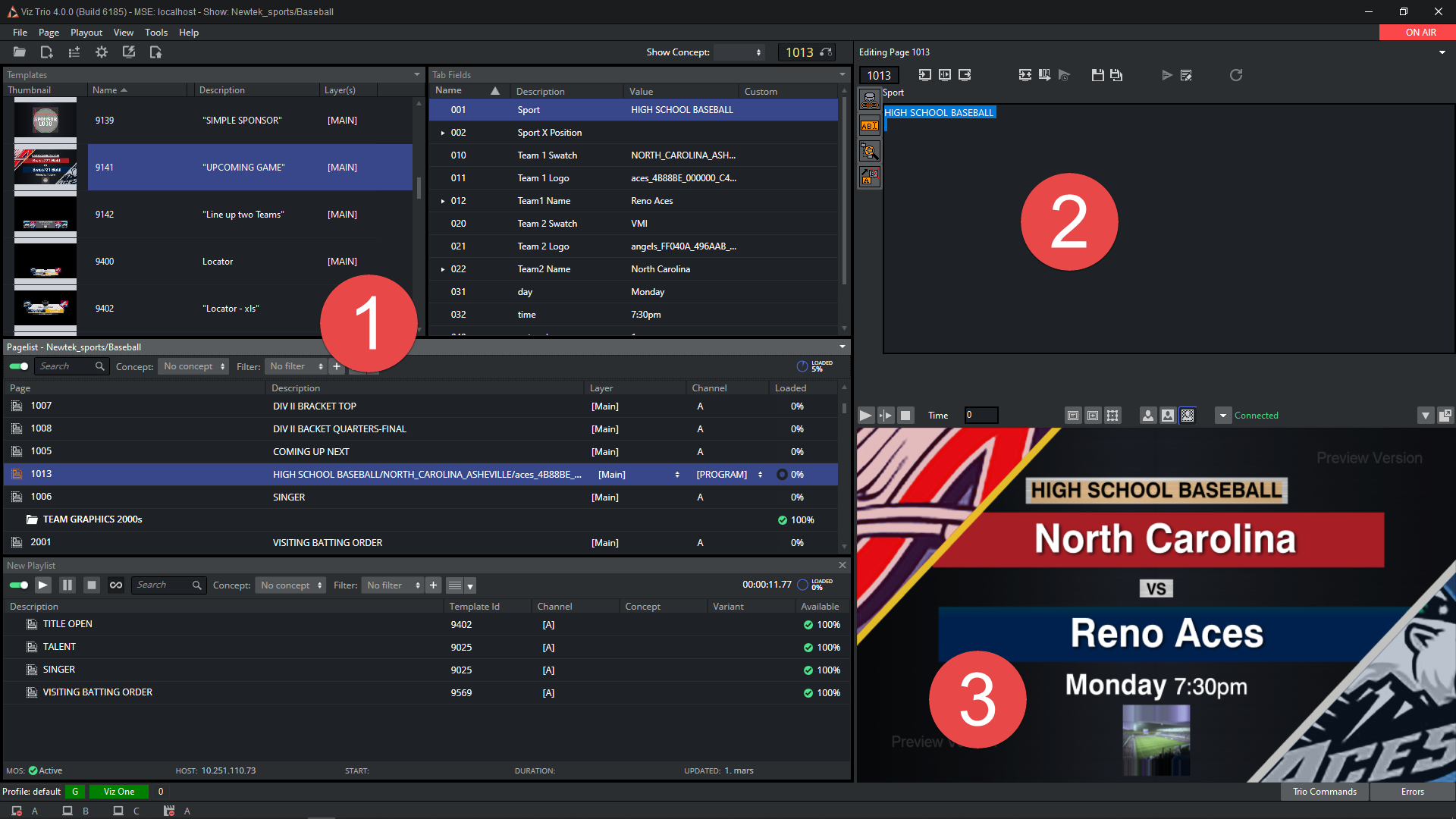 Trio has three main areas (1,2,3 in the figure above) and a top main menu and status lines with options at the bottom of the main window.
At the top, the main menu is grouped into sections Menu option File, Menu option Page, Menu option Playout, Menu option View, Menu option Tools and Menu option Help.

[1] On the left section of the screen you select and work with Templates, Pages, Pageview and edit tab values. Tab values are data entry points in templates and pages you can edit before the finished pages are played out.

[2] The top right area contains editors and inspectors to view, select and change various properties for the objects you are working with.

[3] T he preview window is in the bottom right area. Trio 3 and newer versions allow you to detach the preview window so that you can have it on a second monitor, for example. Note: Viz Template Wizard pages can also be detached from the main Trio window. From Trio 4 the windows on the left side are dockable and detachable.

At the bottom, status bars display status information.