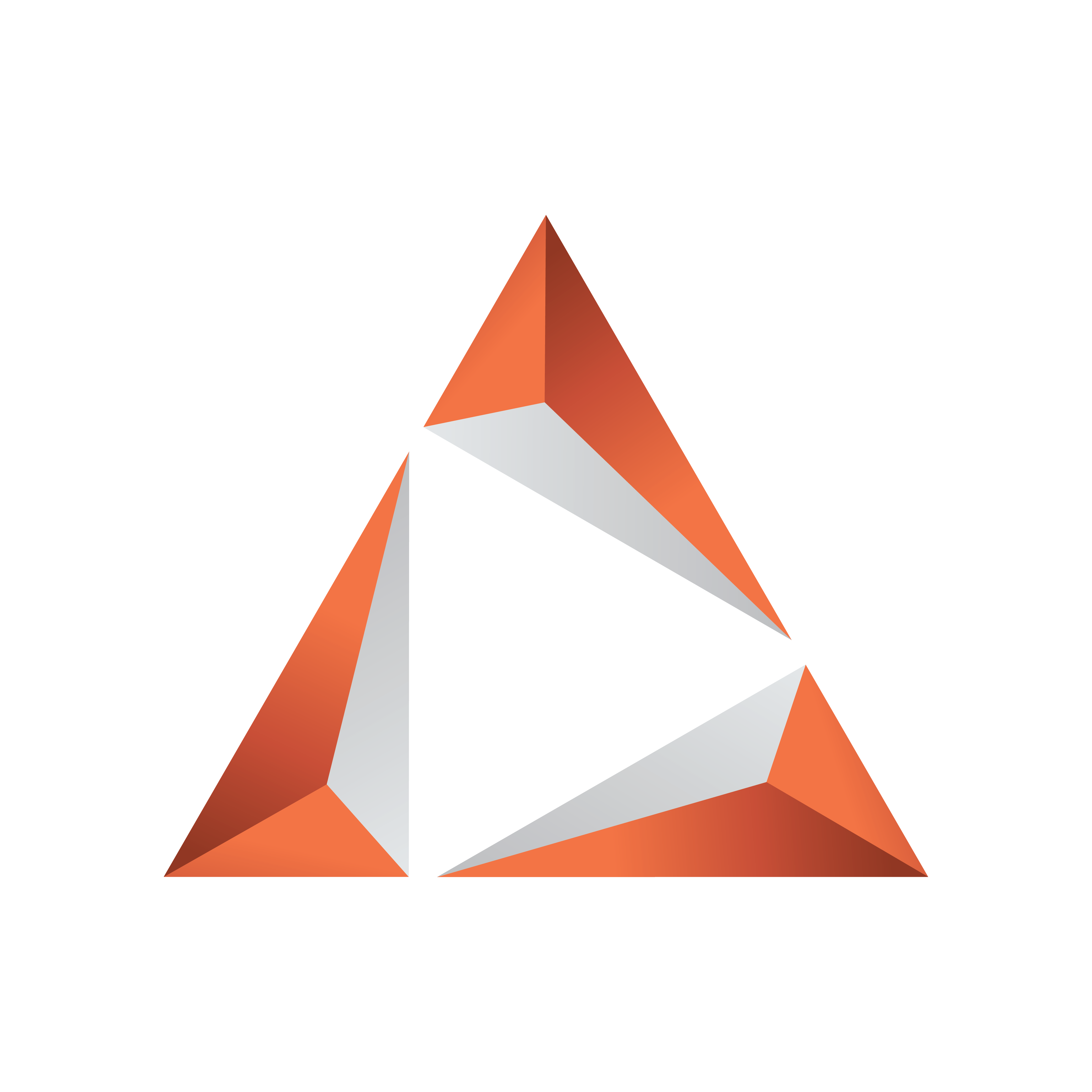 Viz Trio User Guide
Version 4.1 | Published September 25, 2023 ©
Import and Export Settings
To view the Import/Export configuration settings, click Import/Export Settings in the Trio Configuration.
Import and Export Configuration Settings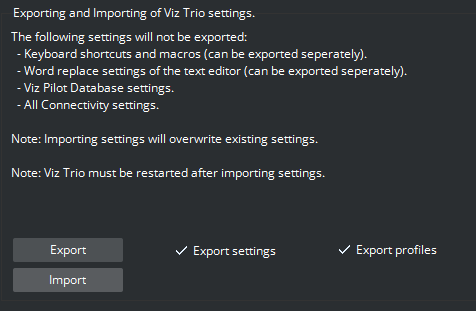 This function lets you import and export the configuration settings from and to an XML-file, letting you apply customized settings to Viz Trio clients without manually configuring the settings each time.
Export settings and profile configurations to an XML file. The following settings cannot be exported:
Import Viz Trio settings and profile configurations from an XML file.
Note: Import overwrites existing settings and profiles. Viz Trio must be restarted for the new configurations to take effect.