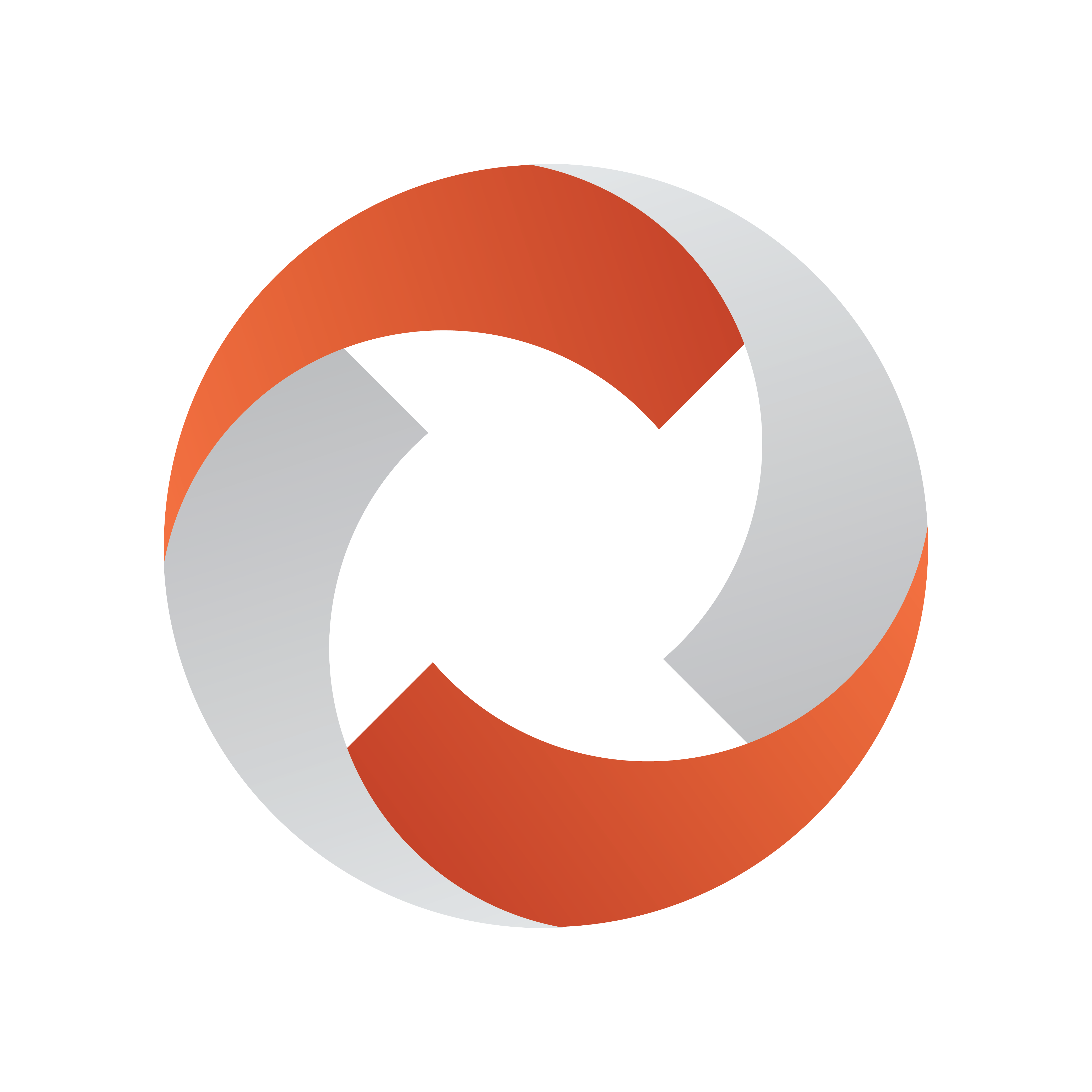 Viz Mosart User Guide
Version 5.1 | Published January 19, 2023 ©
Story Recorder Panel
The Story Recorder panel displays all controls and management features for recording and retaking a show.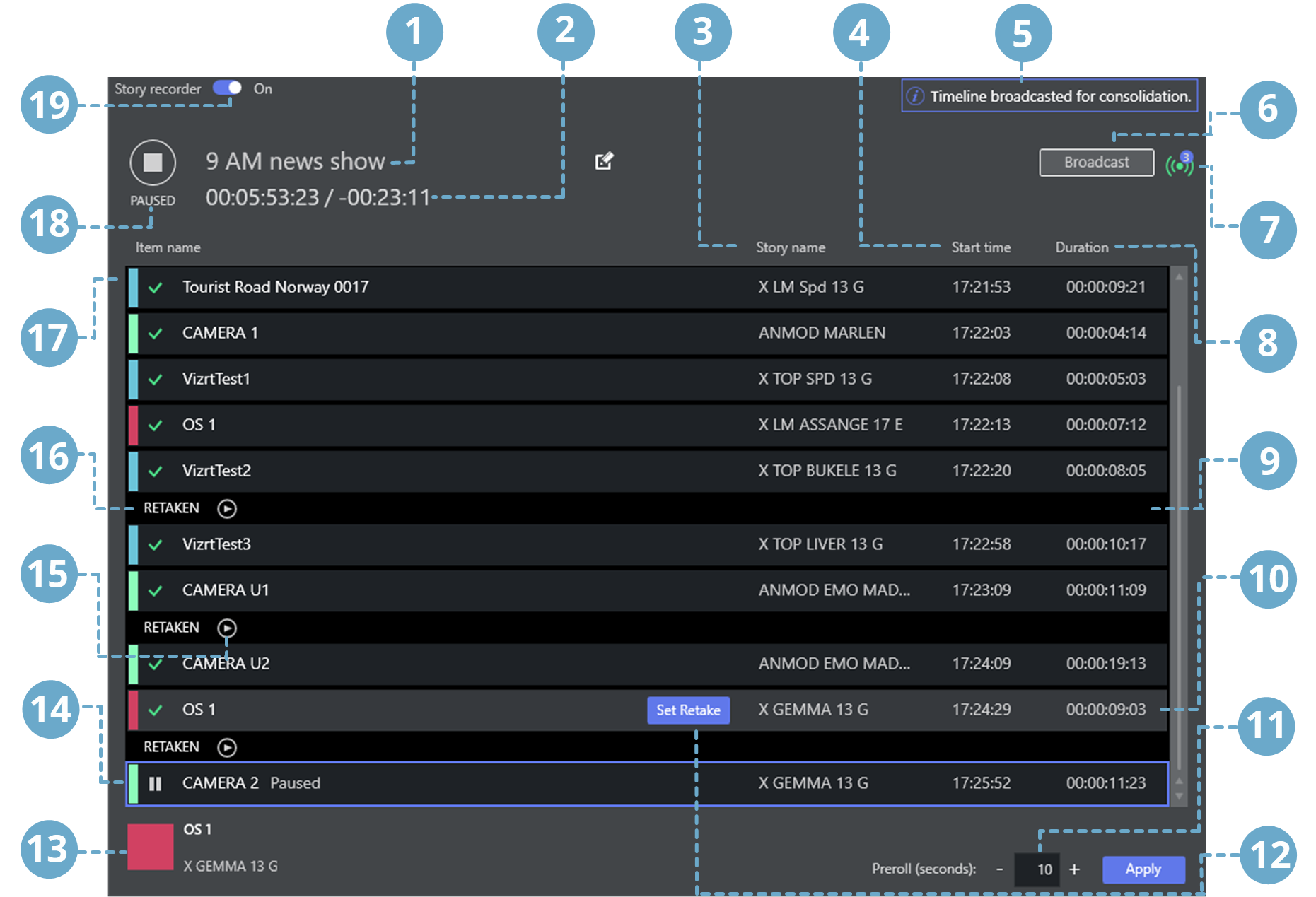 Detail

Description

1

Name of the final clip show and the associated EDL files: By default, this is the rundown name or provided from NRCS. The user can edit as required.

2

Recording Time/ Show Countdown

Recording Time: When timeline is running, this is continuously growing, equal to the sum of the already recorded sections plus the duration of the current recording. When timeline is paused, this is static, equal to the sum of the recordings prior to the selected retake point.

Show Countdown: Displays the difference between the planned duration as defined in NRCS and the Recording Time.

3

Story name: This name is fetched from the NRCS slug.

4

Start time: Timestamp when the item was taken to PGM (wall-time) HH:MM:SS .

5

Notification: Operational information and warning/errors.

6

Broadcast: Send the stitched show to one or several pre-configured destinations for transcoding (consolidation).

7

Broadcast count: Number of successful broadcasts.

8

Duration: Story item onair time in HH:MM:SS:FF (frame count only shown after the item is paused/ recorded).

9

Separator: Indicates a retake.

10

Selected row: The row with focus is colored gray-on-black.

11

Pre-roll duration: Number of seconds count in, after a pause is restarted.

12

Retake point selector: Arbitrary retake point. This button is displayed when the row is selected and when clicked, it changes the retake point.

13

Pause indicator: Displays which story item is currently paused

14

Blue border: Retake point indicator. The item that will be taken after pause has a blue border.

15

Cut review player: Play button is displayed when a snippet clip around the cut point becomes available for review.

16

Retake marker: Indicates where an item has been retaken.

17

Item name: The item name, that corresponds to a Viz Mosart template and variant

18

Record | Pause: Story recorder record and pause button and status indicator.

19

Switch: Story recorder activation switch.
For further details, see Story Recorder Mode.