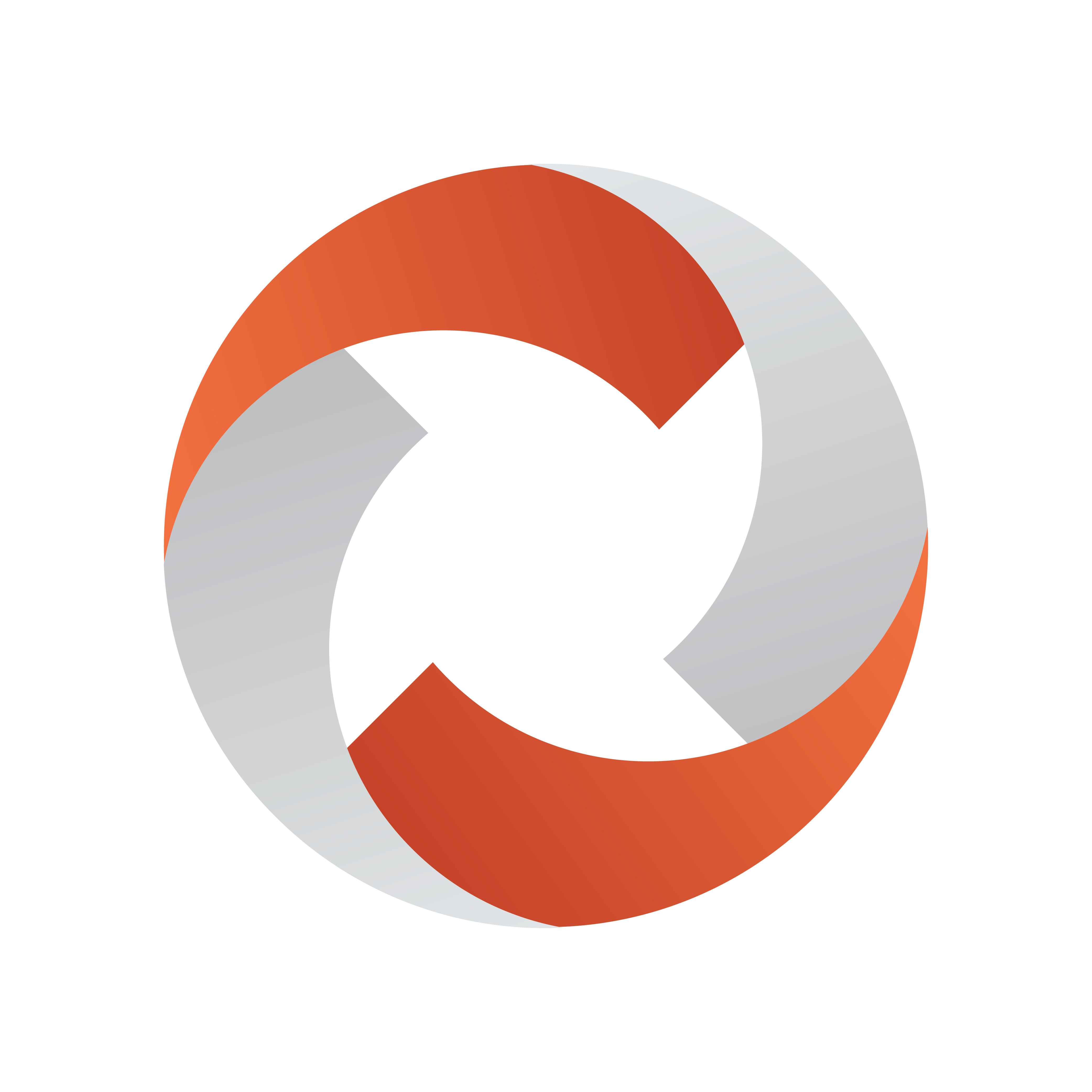 Viz Mosart Administrator Guide
Version 5.1 | Published January 19, 2023 ©
Media Administrator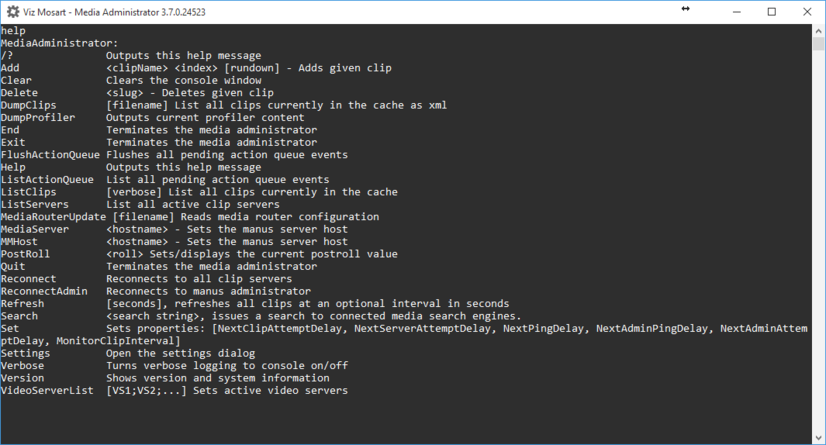 The Media Administrator handles the database connection to your video servers. It is responsible for reporting the clip status for all the video server elements in the current rundown, and for searching the video server for clips within the Viz Mosart GUI. The Media Administrator runs as a console application and should be kept running at all times as long as its services are required.
The Media Administrator receives the video server configuration (i.e. which servers are active) in the following circumstances:
when the Media Administrator is started.

when the Manus Administrator is activated (i.e. from idle to active transition).

when the Av Automation changes the current setup.
To open the Settings XML Editor, type settings in Media Administrator followed by ENTER.
Note: The application must be restarted for any change to the settings to be applied.
This section contains the following topics: