Viz Arc User Guide
Version 1.7 | Published November 15, 2022 ©
Import
Select File > Import to make the window below appear: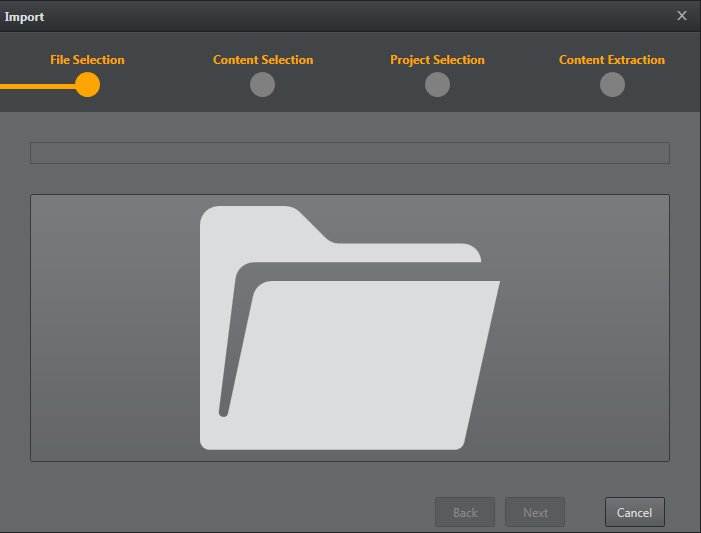 To open the selection dialog window, press the big folder icon.
After selecting the file, you can proceed with the import steps.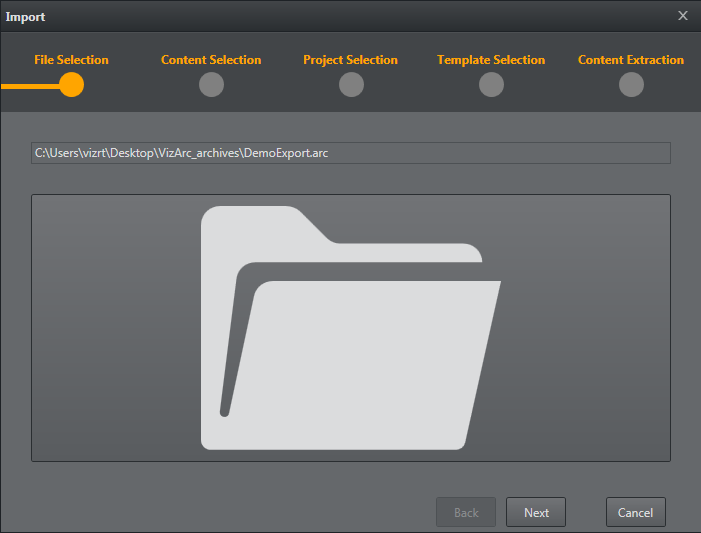 Select the elements to import (Projects, Profiles, Config or Keybinds) and click Next.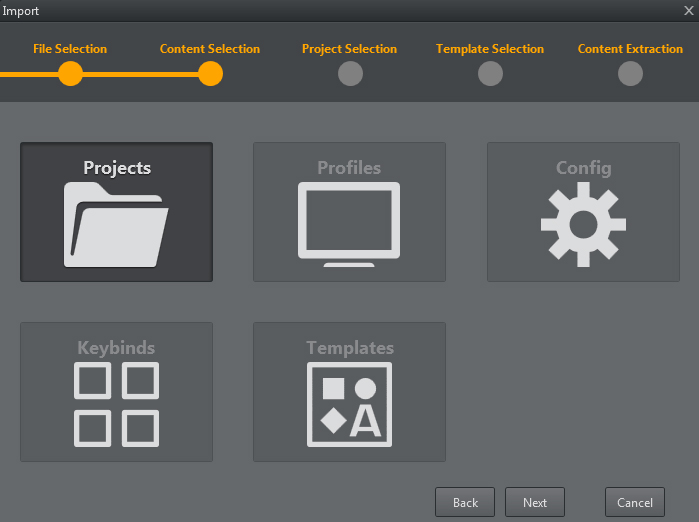 Select the file you wish to import.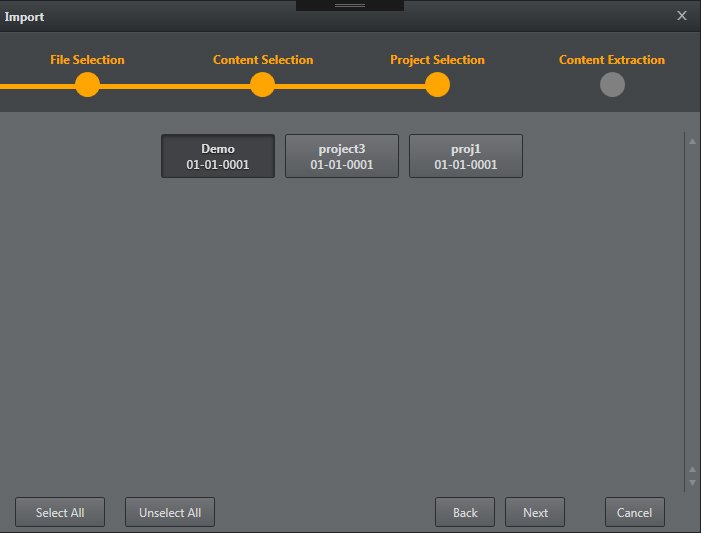 If the file already exists, you can skip the import process, rename the file or overwrite the file.