Object Tracker User Guide
Version 1.1 | Published November 15, 2022 ©
Prerequisites
After installing Object Tracker and after enabling and configuring the server in Viz Arc, you should see a green light in the status bar and an additional TRACKING button on the left hand tool bar in the Viz Arc UI.

Load an appropriate scene on the renderer, a sample archive containing a scene can be found in the Viz Arc installation folder (C:/Program Files/vizrt/VizArc <version>/Resources/ObjectTracker).

Viz Engine needs to run on on Matrox based hardware.

Make sure you have the MezzIP Output license on the program Engine where the Object Tracker is running.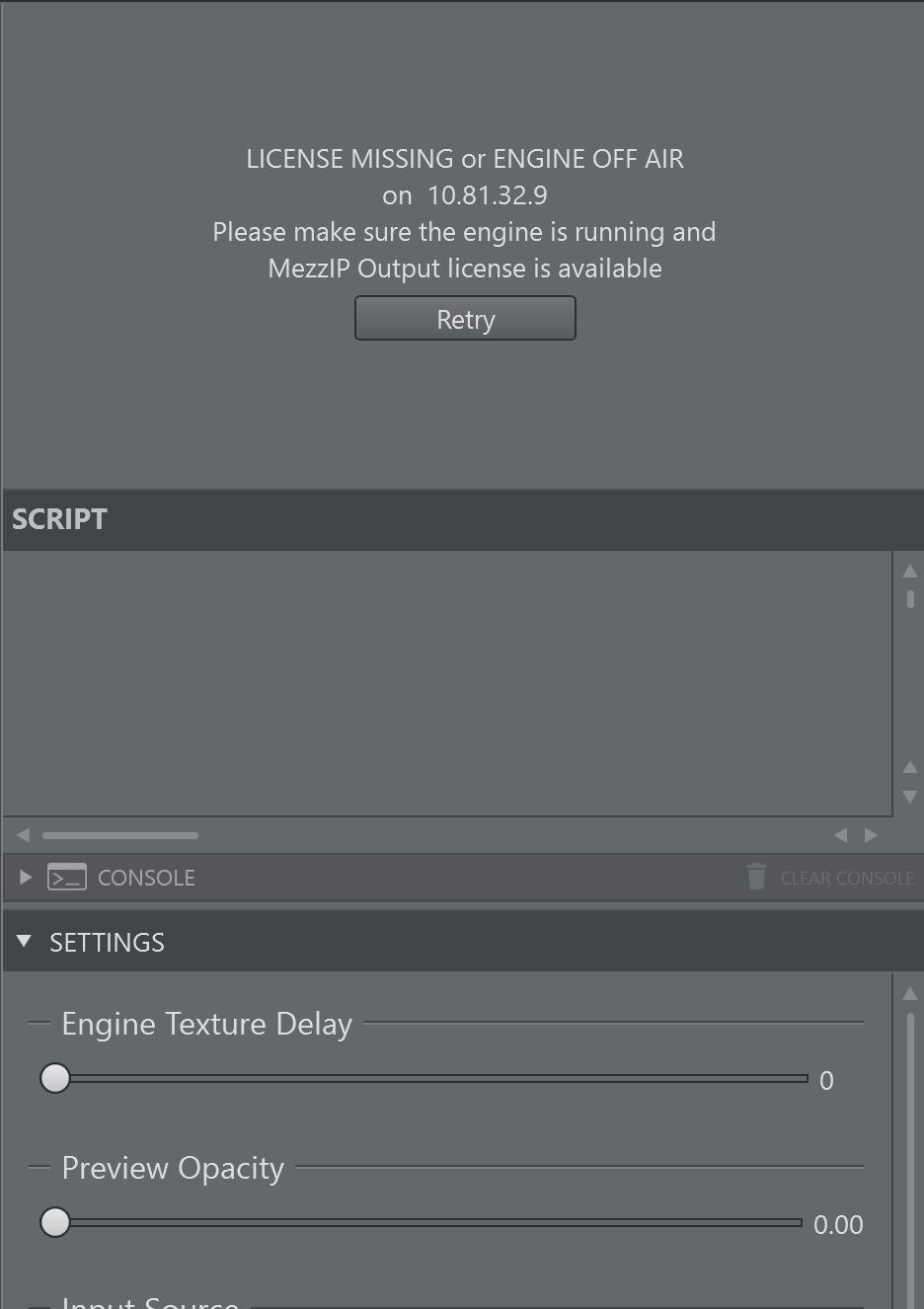 In case the license is missing or Viz Engine is offline, an error message appears as shown above.