Object Tracker User Guide
Version 1.1 | Published November 15, 2022 ©
Installation
Run the installer. Depending on the target system, you might need to install the required prerequisites.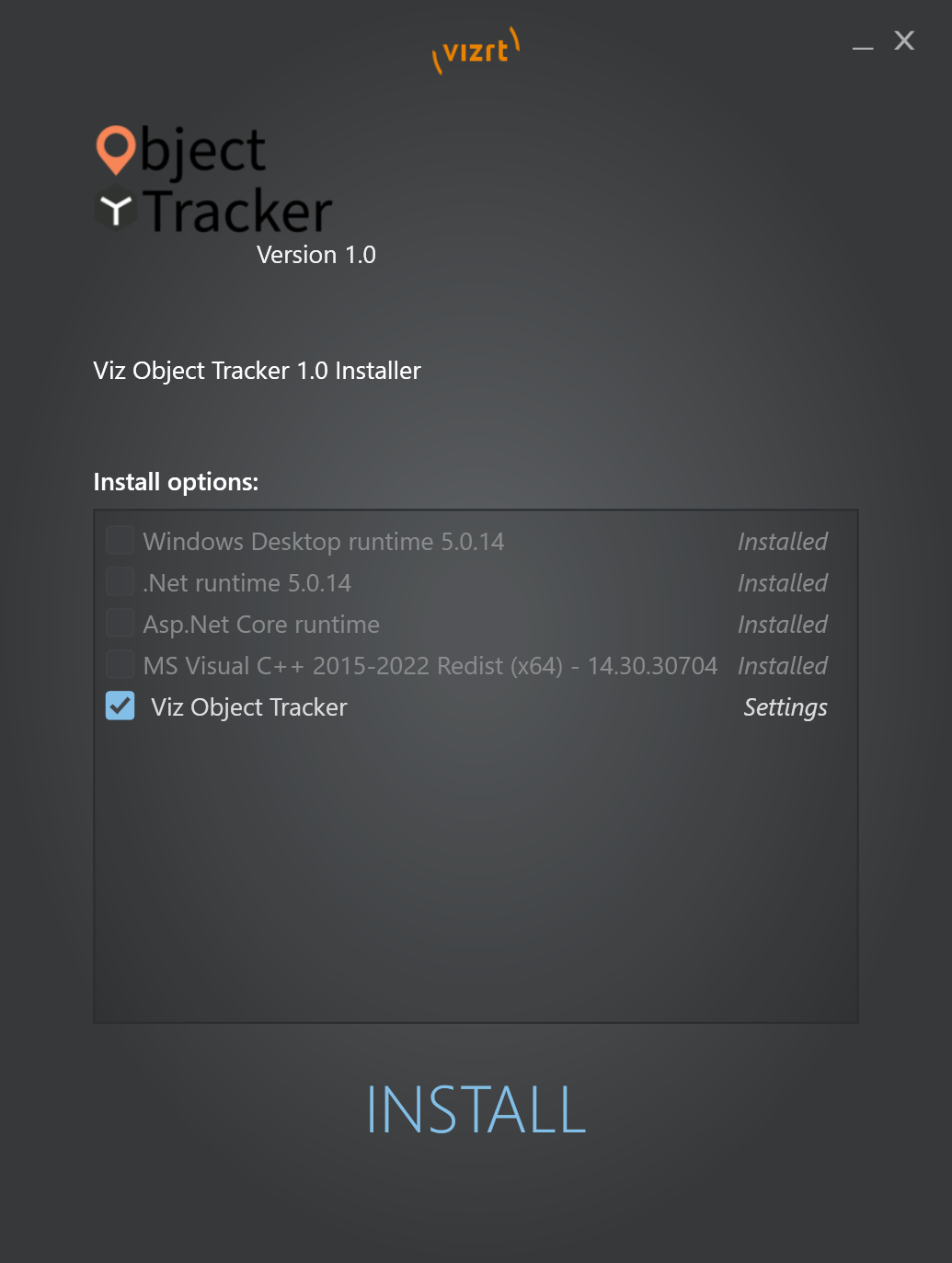 Select the Object Tracker for installation and all required prerequisites if not already installed.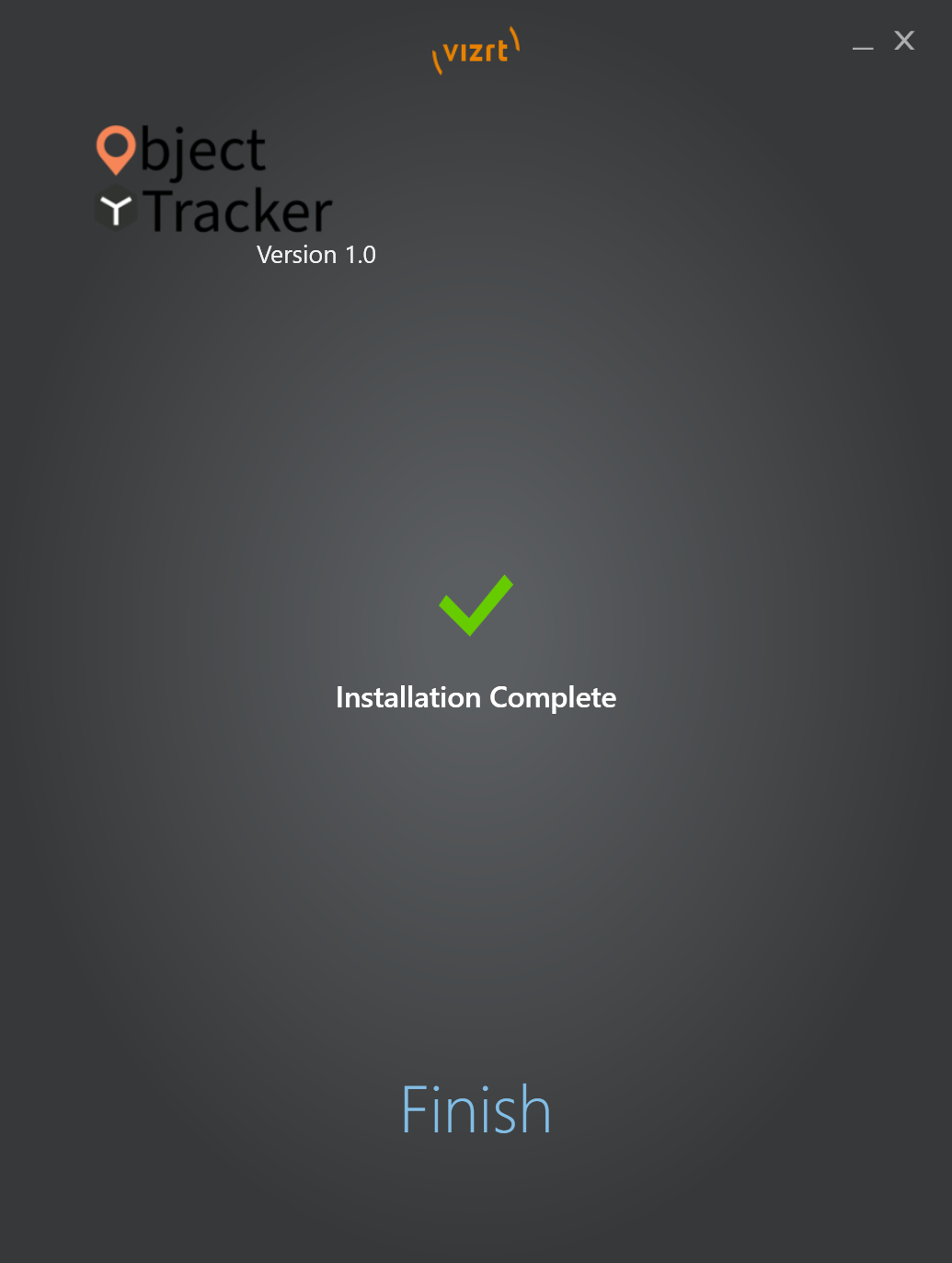 Press Finish to complete installation.
Once the Installation has finished the Object Tracker is started automatically and shows up with a green light in the icon tray

.

The installer adds Object Tracker into the Startup Apps so it starts up automatically after logging in.
Icon Tray
Right click the icon tray to get a context menu.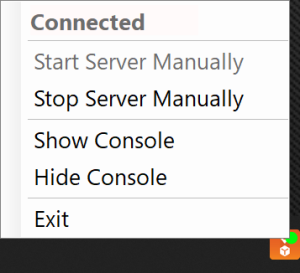 Connected/Disconnected: Indicates whether the Object Tracer is running or not.

Start Server Manually: Starts the service in case it has stopped.

Stop Server Manually: Stops the service.

Show Console: Visualizes the console with debugging information.

Hide Console: Hides the console.

Exit: Stops the service and closes the icon tray.