Object Tracker Release Notes
Version 1.1 | Published November 15, 2022 ©
Object Tracker Release Notes
Object Tracker 1.1.0
Release Date: 2022-11-15
These are the release notes for Object Tracker version 1.1.0. This document contains a list of references to the new features, fixed issues and additional remarks regarding the user-visible changes that have been made to the software since release 1.0.1.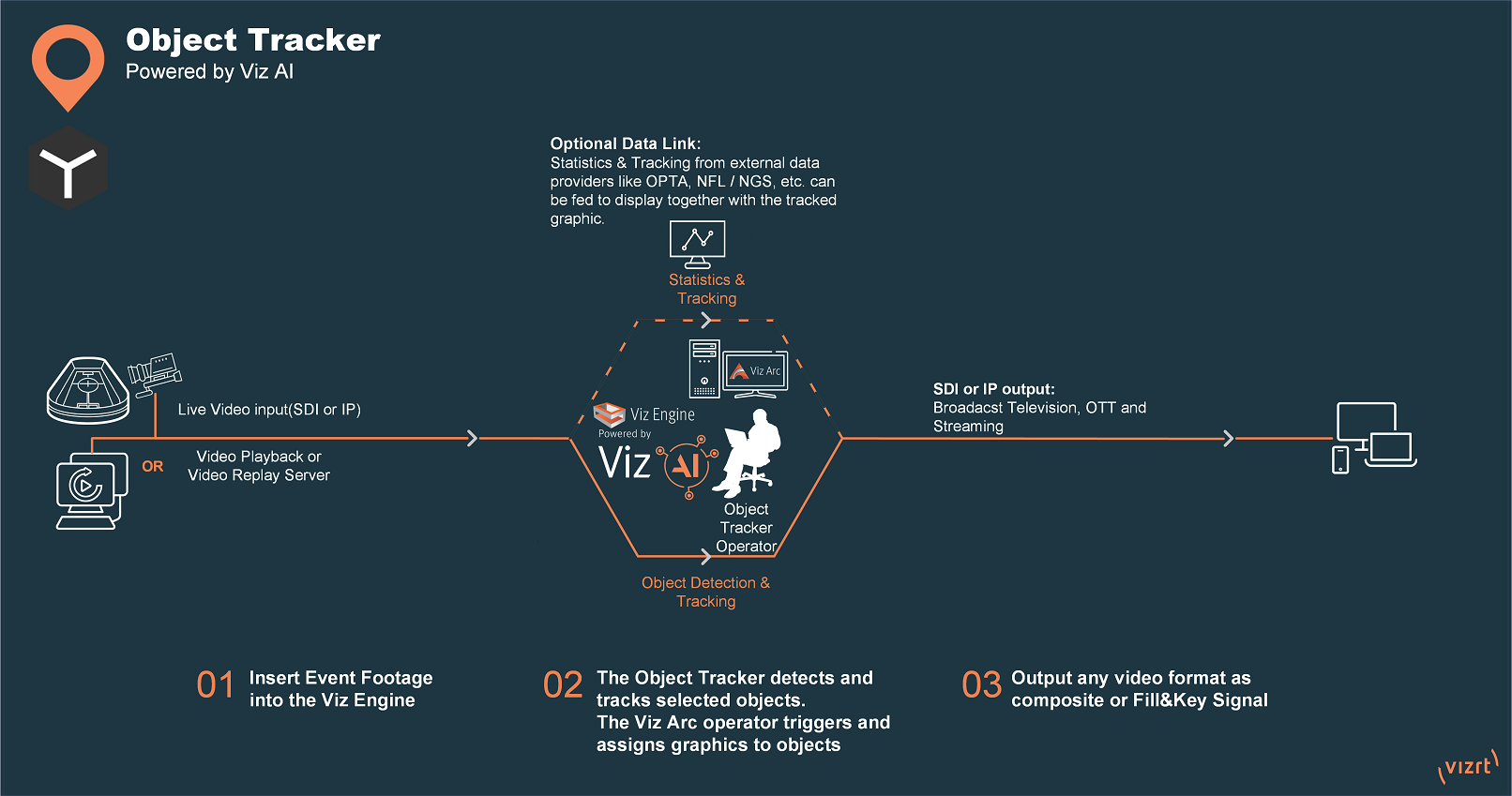 Object Tracker allows tracking individual or multiple objects within a video to focus on the key parts of the action. This fully software-based and only requires video input.
Improvements
Added a new tracking algorithm that improves tracking quality.

Improved overall performance (in Viz Arc as well).

Automatic handling of delays, making it easier to set-up and operate.

Hard cut detection.

Possibility to add a custom offset to the pointers.
Compatibility Notes
Object Tracker 1.1 is compatible with:
Viz Engine version 4.4.0 and later.

Viz Arc version 1.7.0 and later.

Tracking Hub version 1.5.0.
Known Issues
Tracking Hub 1.6.0 does not recognize XML protocol description file.
Documentation
Documentation for Object Tracker and related products are available on the Vizrt FTP and on the Vizrt Documentation Center: