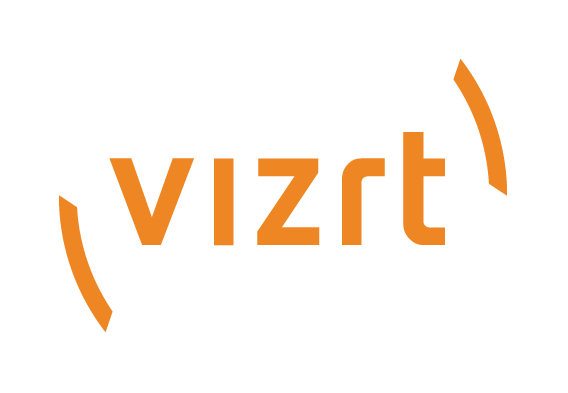 Viz Trio Release Notes
Version 4.1 | Published November 14, 2022 ©
Viz Trio Release Notes
Viz Trio 4.1.0
Release Date: 2022-11-14
These are the release notes for Viz Trio version 4.1.0. This document describes the user-visible changes that have been done to the software since release 4.0.0.
Release Highlights
Viz Trio 4.1 brings support to the Adaptive Graphics workflows, powered by Viz Engine 5, by allowing the operator to preview and easily cycle between the various aspect ratios in the Trio Live Preview.
Licensing
Trio 4.1 and Datacenter 1.0 require a WIBU software license.
Improvements and New Features
Compatibility with Viz Engine 5 and support for previewing Adaptive Graphics in the preview window (TRIO-5078).

New macros to switch the adaptive format in the preview window: viz:set_format, viz:set_next_format and viz:set_previous_format (TRIO-5696).

Two new macros to export and import global keyboard shortcuts to macros (TRIO-5669).

Trio interface adapted to UHD screens (TRIO-4830).
Fixed Issues
When opening Viz Artist from Viz Trio, it is not possible to switch back to Viz Trio (TRIO-5719).

When launching Viz Artist from Viz Trio, the refresh renderer popup always appears even when there are no changes in the scene (TRIO-5782).

The close-button is unresponsive for the "Viz Connection Status" popup (TRIO-5141).

Datacenter omits the ":" when sending prefixed keys over shared memory (TRIO-5685).

Datacenter initial keys are missing when defined quickly (TRIO-5749).
Known Issues
Scenes based on the new Viz Engine renderer pipeline are not fully supported yet. The classic pipeline works as before.

For the local preview engine, the Default Pipeline should be Classic.
Hardware Requirements
In general, Viz Trio hardware requirements should match the hardware requirements for a preview version of the Viz Engine. See Viz Engine release notes for supported hardware.
Software Requirements
Recommended Versions
Software
Viz Engine 5.0.0

Viz One 7.3.2

Graphic Hub 3.7.1 (optional with Graphic Hub REST 2.7.0)

Media Sequencer 5.4.1

Pilot Data Server 8.9.0

Pilot Edge 2.3.0
Documentation
Documentation for Viz Trio is available at the Vizrt Documentation Center: